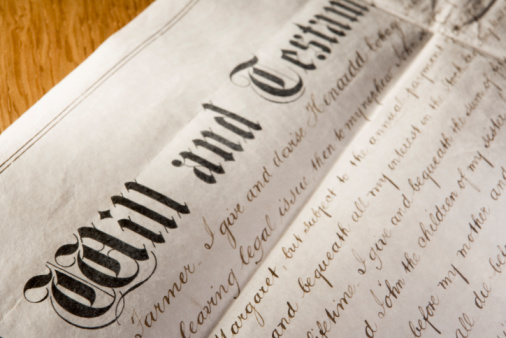 Thanks for visiting the website of Puff, Sierzega & MacFeeters law offices. If you're searching for Westville law firms with the dedication and experience to take on your litigation and transactional needs, we hope you'll see what makes us a preferred choice among Westville area residents. For over 35 years, Puff, Sierzega & MacFeeters has been serving clients throughout Gloucester County and southern New Jersey from our office in Woodbury, and chances are that our experienced attorneys have successfully tried cases like yours.
Services of Westville Law Firms
Below are just a few of the litigation services that we offer among Westville law firms:
Estate Law. Our attorneys have over 100 years of combined experience drafting wills, litigating estate disputes, contesting fraudulent wills and estate and probate administration. Ask us about custody planning, medical directives, disability planning and more. We will ensure that you and your family are represented fairly in the most difficult of times.
Real Estate Law. Puff, Sierzega & MacFeeters has helped clients throughout South Jersey with legal support for both home buyers and sellers, from landlord/tenant disputes to lease agreements. Westville law firms face the challenge of the complex local real estate laws, and our attorneys have over 30 years of experience with the real estate legal process.
Family Law. When dealing with matters of divorce, child custody, child support and domestic abuse among other emotionally challenging difficulties, Puff, Sierzega & MacFeeters's attorneys are experienced in every range of family law issues, and we work zealously on your behalf for a solution that is best for your individual situation.
We also offer other legal services, including personal injury compensation and consumer protection. See the various tabs on this website to learn more. Our attorneys have a wide range of experience across the legal spectrum, and we're able to represent Westville area residents in most any legal matter. Our initial consultation fees are very reasonable, and we quote a proportionate fee for handling the matter at issue.
At Puff, Sierzega & MacFeeters, we pride ourselves not just on successful litigation experience, but also our connection to our community, especially with so many of our referrals being by word of mouth. We hope to be your choice among Westville law firms to help you through difficult and stressful times of your life. Contact us today through the Contact page of this website or call us at (856) 845-0011 to arrange a consultation and let us help you achieve the best legal results for you and your family.