For over 40 years, the real estate law team at Puff, Sierzega & MacFeeters, has provided comprehensive representation to individuals, landlords, tenants, property owners, investors, developers, and businesses in real estate transactions and litigation. From simple landlord-tenant disputes, to complex litigation, Puff, Sierzega & MacFeeters is experienced and prepared to serve your every real estate need.
New Jersey real estate law is surprisingly complex. The complexity of real estate law can be properly handled with experienced legal counsel. Our attorneys have extensive knowledge of New Jersey real estate law and over 40 years experience handling real estate matters. The sale and/or purchase of real estate can be a major acquisition in your personal or business life. Having experienced counsel and guidance can ensure your transactions occur smoothly and with your goals and objectives in mind.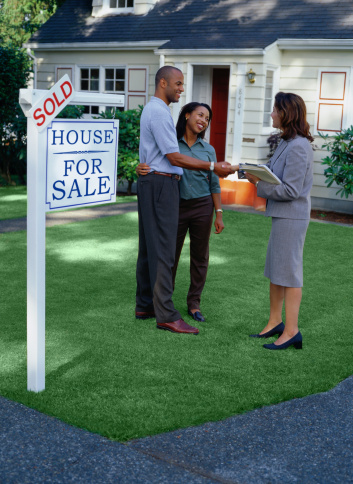 Puff, Sierzega & MacFeeters serves as counsel for multiple Homeowners and Condo Associations throughout southern New Jersey.  In addition to our clientele, Jeffrey V. Puff serves as President for the Gloucester County Real Estate Committee.
Real Estate Transactions
Residential Home Sales
Commercial Property Sales
Preparation of Purchase & Sale Agreements;
Preparation of Lease Agreements;
Review Purchase & Sales Agreements;
Handle Land-Use, Zoning and Permits;
Conduct your Real Estate Closing;
Documentation Review;
Real Estate Litigation
Landlord Tenant;
Breach of Contract;
Land Use;
Property Defect Disputes;
Condominium Law;
Homeowners Associations Issues;
Non-Disclosure Disputes;
Consumer-Fraud Disputes;
Specific Performance of the Contract by the Breaching Party;
Title Disputes;
Boundary Disputes;
Eminent Domain;
Construction & Contractor Disputes; and
Real Property Development Disputes.
How We Can Help
Our attorneys are seasoned and knowledgeable in real estate transactions. We provide legal counsel related to all aspects of real estate transactions, land use, entity formation, and financing. Throughout New Jersey, we have helped clients, including individuals, investors, developers, and businesses, in relation to buying, selling, and managing residential and commercial property.
It is important to protect your rights. Since the Contract of Sale is such an important and legally binding contract, an attorney should be consulted before you sign the contract. Property transactions involve a host of important legal issues, such as joint tenancy, tenancy in common, tenancy by entirety, condominium and homeowners associations' laws, that implicate and create varying risks and circumstances. Having an experienced attorney guide you throughout the real estate process by explaining the steps and ramifications of each legal issue may help reassure our clients in their endeavor.
We will gladly provide a consultation meeting and answer your questions whether you are a buyer or a seller.
As a buyer's attorney, we can provide the following:
Review the Contract of Sale.
Assist you regarding your questions of matters such as inspections (termite, structural, etc.), certificates of occupancy, the zoning status of your property, restrictions on construction or land use, and property insurance.
Order and review the survey and all title searches to clearly define the description, location, and legal ownership of the property.
Help resolve title and insurance problems
Obtain title insurance policies covering your ownership interest and lending institution's mortgage interest, and advise you about exceptions which may appear in your title policy.
Advise you relating to any problems regarding settlement date, possession and transfer of occupancy.
Represent and advise you at closing, to ensure that all proper documentation has been completed, signed, and that all funds are transferred at the proper time.
Deliver all important documents to you for your safe-keeping after closing.
Assist you with your mortgage application, review your mortgage commitment and explain your prepayment rights, due on sale clauses and other limitations.
As a seller's attorney, we can provide the following:
Prepare, review, and explain the Contract of Sale.
Gather important title information from you or from the purchaser's attorney, thus expediting the search and survey process.
Help you resolve any title problems revealed by the searches.
Cooperate with the buyer's attorney in preparing the final closing statement.
Prepare the Deed, Affidavit of Title, Survey Affidavit, and any other necessary documents.
Represent you at the closing and make certain that you receive the correct amount of proceeds from the sale.
These services represent only a partial list of services which may be rendered by Puff, Sierzega & MacFeeters during a real estate transaction. We will also perform any additional services necessitated by your particular purchase or sale, upon your request.
To schedule a consultation with one of our real estate attorneys, please call our office (856) 845 – 0011 or email us at info@pufflaw.com.