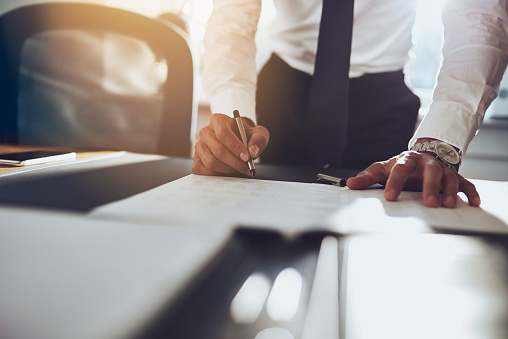 In business and business law there is no substitute for experience, professionalism, and integrity. These are among the core values that our business law attorneys at Puff, Sierzega & MacFeeters hold true for every client and business. Starting a business, whether it is a sole proprietorship or a multi-employee corporation, involves a great degree of risk. Our experienced attorneys can help to mitigate that risk and put you on the path to your future goals.
Each and every small business owner and entrepreneur has their future goals in mind, but does not always anticipate and plan for the legal stumbling blocks that accompany owning and running a business. From our extensive experience handling small- and mid-sized businesses, it is best to have legal counsel that understands you and your business from the beginning. Our attorneys have helped small- and mid-sized business owners and entrepreneur's avoid legal hassles from the get-go. Regardless of whether you are thinking about starting a small-business or have been in business for years, our attorneys and firm can help provide counsel and advice on all aspects of business creation and operation.
Our understanding of the complexities in starting and operating a business, as well as business, employment, and contract law, ensures our clients that their business will receive expert legal advice and services.
We Provide the Following Business Law Services
Business Formation
Business Model and Structure
Limited Liability Company (LLC)
Limited Liability Partnership (LLP)
Sole Proprietorship
Corporation
Licenses
Permits
Business Naming
Business Registration
Operating Agreements
Partnership Agreements
Non-Disclosure Agreements
Shareholder Agreements
Licensing, Zoning, and Real Estate Issues
Trademarks
Business Operations
Contract Preparation
Contracts for Real Estate
Contracts with Customers
Contracts with Vendors
Contract Disputes
Financial Considerations
Insurance Considerations
Employee Practices
Employee hiring and contracts
Employee policies
To schedule a consultation with one of our business law attorneys, please call (856) 845 – 0011 or email our office at info@pufflaw.com.