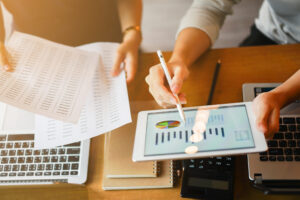 Puff, Sierzega & MacFeeters are your asset protection lawyers in South Jersey, driven to build and be your safety net for your property. With a strong and seasoned team of estate law attorneys, they use their 40 years of experience in the area of Estate Planning, Estate Administration and Estate Litigation.
Our firm encompasses an assortment of legal services that dictates the future of distribution as it pertain to your property, money, in the event of a death or in case of incapacity or disability. The future is unpredictable, and we don't always consider the ramifications of how our finances and property will be dealt with after we are gone.
Puff, Sierzega & MacFeeters can help you as a client prepare for the best case scenario once the inevitable happens. When we talk about asset protection, we think about planning. Developing the best plan is essential to giving you the control you want for your finances, health and future. Not only does it give you relief, but it also serves as solace for your family, sparing your loved ones the expenses, and frustrations that come with handling your health and estate when you pass away or become disabled or incapacitated. The issue of health and wellness is not prejudice to wealth and income.
At Puff, Sierzega & MacFeeters, our attorneys represent clients of all of all economic standing, from high-net worth individuals to modest and simple estates. The truth of the matter is that estate planning is important for every individual, regardless of the size of your estate. It's important to understand how your wealth will be distributed, how taxes will be paid, and how expenses will be met in the future for your family.
Prepare your future today with Puff, Sierzega & MacFeeters as your asset protection lawyers in South Jersey. Call us at (856) 845-0011 today, or request your initial consultation online here. We want to help build the best contingency plan for you and your family to protect whats yours in the event you are not able to oversee your assets yourself.
About Our Asset Protection Lawyers in South Jersey
At Puff, Sierzega & MacFeeters, our attorneys offer a wide range of legal experience and expertise across the legal spectrum. Our difference comes from a strong connection to our clients, to each other, and to our community. For over 40 years, Puff, Sierzega & MacFeeters has approached the practice of law by providing client-based representation, tailoring legal solutions to meet the needs of our clients. Our initial consultation fees are very reasonable, and we listen to your problems and matters, discuss and tailor legal solutions, and quote a reasonable and proportionate fee to our client's matter at issue.