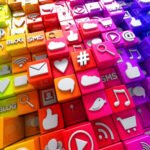 You may have an estate plan in place but have you considered estate planning for digital assets you own? Our estate plans need to keep pace and reflect our ever changing digital world. The digital age has ushered in an online and paperless society. With much of our life dedicated to the internet, we all find ourselves with multiple online accounts. Online accounts are amorphous, they include, but are not limited to, online brokerage accounts, retirement accounts, credit cards, stocks, student-loan or utility statements, social media accounts, blogs, and email addresses.
These accounts are our property, they are part of our estate. Consequently, when family members and individuals die, they leave tangible property and, now, digital property.
Recently, a common question has been – how does an executor sort through the decedent's digital accounts and possessions? Often, the executor does not even know that these digital accounts exist, let alone have any clue as to how to access them. Individuals simply keep these accounts and their passwords to themselves and fail to share even minimal information with their executor. This secrecy only adds to the headache and heartache of administering a loved one's estate.
The solution: estate planning for your digital assets. As with all estate planning issues, proper and prudent planning is the solution. There are simple steps that all individuals can take to properly plan for our digital world.
Steps to Estate Planning for Digital Assets
Estate Planning for Digital Assets Step 1: You must have an Estate Plan.
In order to protect your digital assets, you should have a will, trust, and power of attorney. These estate planning devices enable you to appoint a fiduciary (an executor or trustee or agent).
Estate Planning for Digital Assets Step 2: Incorporate a Digital Asset Clause or Provision
A "Digital Asset" clause or provision will authorize your fiduciary to access and manage your digital assets and accounts. For instance, such a clause will empower a fiduciary to access your online bank accounts to make payments or close an account in the event of incapacity or death. This clause can also be tailored to a client's wishes. For instance, if a client does not want to allow their fiduciary to have specific authority over certain digital assets, the will or trust agreement can be altered in accordance with the client's wishes.
Estate Planning for Digital Assets Step 3: Organize a List of Your Digital Assets
After properly updating or creating a new estate plan to reflect your digital assets, you need to, at a minimum, to identify what your accounts are and where they can be accessed. Additionally, if you feel comfortable, you should (safely) leave the passwords to the accounts with your fiduciary. Your executor should have one document with a list of your assets and passwords.
What you can do? Contact the estate planning attorneys at Puff & Cockerill to help implement a proper and adequate estate plan that covers and protects your digital assets. Your estate plans should reflect our ever-changing world. Online accounts are becoming the norm and technology will continue to expand in our lifetimes. When it comes to planning your estate, there is no better time than now.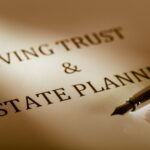 Let's look at some Rules for Estate Planning. If Estate Planning 101 were a high school or college course, the first day of class would address three questions: (1) What is Estate Planning; (2) Why do we Plan our Estates; and (3) How do we Plan? The answers to these fundamental questions are simple:
Rules for Estate Planning #1 – Understand Estate Planning
Estate Planning is a term of art: it is an all-inclusive word encompassing a multitude of important issues. Quite often, people do not understand the broad scope of estate planning. Commonly (and wrongly), people believe estate planning is simply creating a Last Will and Testament that will dispose of their property at death. While true, this short-sighted belief misses the remaining aspects of estate planning.
Estate planning, at its core, includes planning for both you and your loved ones. Estate planning includes assessing your assets, protecting those assets while you are alive and after your death, and formulating a distribution plan in accordance with your values and beliefs. In doing so, the legal tools available includes creating a Will and Trust, or multiple Trusts, to plan, protect and carry-out your personal goals and objectives.
For yourself (and we should never forget to plan for ourselves), estate planning includes planning for later in your life. Follow these Rules for Estate Planning and establish: (a) long-term care planning, (b) health care planning, (c) establishing Powers of Attorneys, (d) a living will, and (e) a medical directive to ensure that your wishes are adhered to and that you are properly cared for in the event you are incapable or incapacitated.
Rules for Estate Planning #2 – Understand Why You Need It
While everyone has tangential personal reasons for estate planning, the nucleus of estate planning is this – we plan our estate's to pass on our hard earned assets to our loved ones to improve their lives and leave a lasting legacy. Based on this foundation, people plan in accordance with their beliefs, such as providing for certain individuals, charities, religious or educational institutions.
What estate planning provides is protection, which, provides peace of mind. A plan ensures our wishes are carried out without concern that they will be subverted by the whimsical decisions of others. Estate planning allows us to look into the future and contemplate issues, ahead of time, so in the event they come true, we (and our loved ones) are prepared and ready. The beauty of planning for yourself later in life is two-fold: first, you will have the peace of mind in knowing that your wishes and plans will be put into place; and secondly, your family will have the peace of mind in knowing that your plan was well-thought-out and the decisions are in your best wishes.
Rules for Estate Planning #3 – Understand How to Do It
We plan by being proactive. An often quoted adage by Benjamin Franklin – "a stitch in time, saves nine" – speaks directly to estate planning. The time to begin estate planning is now. Regardless of your position in life: old or young, married or divorced, rich or poor, there are numerous reason why you should plan your estate. There is never a wrong time to formulate your estate plan. If there ever were a wrong time to plan your estate, it's when you're "too late."
Speak to an Estate Planning Attorney to begin the process of estate planning. We all deserve the peace of mind of knowing that our goals, objectives and wishes will be adhered. The estate planning attorneys at Puff & Cockerill can provide guidance and direction for all aspects of your estate planning.
Estate planning is not a one-time – one-size-fits all endeavor. As our lives change, our estate plan should correspondingly reflect the changes in our life. Accordingly, if you already have an estate plan, we urge you to stay proactive by checking your estate planning documents. If your documents (such as a Will or Trust) need amending or updating, please feel free to contact the estate planning attorneys at Puff & Cockerill.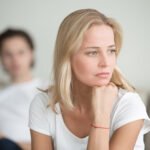 Acquiring an interest in a marital home in NJ depends on a number of factors. Many clients have posed the question: Do I have an interest in my marital home, even if my spouse owned it prior to the marriage? The short answer is, that depends on the facts of your case. Every case in matrimonial law, is very fact specific. A general answer to the question could change, or turn on one small fact. It is imperative that if you have any questions or concerns regarding your rights to an interest in a marital home, that you seek a full consultation, so that the particular circumstances of your matter can be properly analyzed.
In general a non-titled spouse can, in fact, acquire an interest in a marital home, which serves as the Marital Residence during the marriage even if they did not have interest prior to the marriage. This can be accomplished in a number of ways, most commonly as set forth below:
4 Ways to Establish Interest a Marital Home
1. Purchase in Contemplation of Marriage: 
If the home is purchased within a reasonable period of time prior to the parties' engagement or marriage, and they move into it together with the intention that it will be their marital home, it is a full marital asset, and completely subject to equitable distribution.  Remember, it is equitable not equal. So if one party put down $50,000.00 from a premarital home, or gift from parents, etc. there is room to argue a disproportionate amount of division or credit owed back. The more time that passes between purchase and the divorce, the less weight premarital asset usage or gifts from parents will have. Gathering fact about these circumstances is crucial: did the parties both go with the realtor to look for houses? Did one spouse have a credit problem and that is the only reason they are not on the loan and deed? Etc.
2. Mortgage principal pay down. 
If marital earnings are used to pay the mortgage (regardless of who's paying it—titled or untitled spouse) the untitled spouse will obtain an interest of 50% of the mortgage pay down.  The untitled spouse does not get a dollar for dollar credit on mortgage payments, since there is a reasonable rental value to living somewhere and only actual equity is divisible.
3. Capital Improvement made during the marriage
Capital Improvement made during the marriage with marital indebtedness or marital effort.  If a home, which is otherwise a passive asset (only increases in value due to market conditions) is improved by the parties putting on an addition, adding square footage, installing essential enhanced systems such as HVAC where there was none before, adding decks, renovating kitchens or baths, the value of the capital improvements, or enhanced appraised value received as a result of the capital improvements– could be shared.  This turns on facts. For example, if the improvements were funded with another separate asset—inheritance funds, gifts from a parent, sale of another pre-marital asset, then the untitled spouse would not necessarily acquire an interest. However, if the improvements were funded by both or one of the parties' marital earnings, or a joint mortgage, then yes, the untitled spouse would acquire an interest.
4. Adding Untitled Spouse's Name to Deed. 
This is the most common way pre-marital homeowners either purposely or unwittingly, transfer interest a marital home, to the untitled spouse. The minute the titled spouse puts the non-titled spouse on the Deed, it is considered a "marital gift" fully subject to equitable distribution. The amount of the interest will again, turn on the facts:  for example, how long has the home been in both names? What contributions or improvements were made to the house by each or both of the parties?
For further information on your interest in a marital home, or to discuss your particular circumstances, please contact our office for a consultation.