Let's examine the duties of the executor, trustee and agent as it pertains to your estate plan. Selecting a person to carry out the provisions of your estate plan is one of the important and difficult decisions involved in the estate planning process. Yet, the selection process is often overlooked. There are a few practical guidelines in the selection process.
Before selecting any person, it is vital that you understand what it is that person should be doing and how that person may interact with others. Accordingly, the following is a brief discussion of the duties of the executor, trustee and agent (under a power of attorney).
Executor – an executor is the person named in a will to serve as the personal representative of a testator when his or her will is being probated. When the person dies, the executor is charged with the responsibility of locating and probating the decedent's will. Further, the executor must then safeguard the decedent's property, pay debts, taxes and expenses, and finally distribute any remaining assets to the beneficiaries as specified in the decedent's will. Typically, an executor's responsibilities last from nine months to three years.
Trustee – a trustee is the person (or institution) named in a trust agreement to carry out the objectives and follow the terms as set forth in the trust. A trustee's duties will vary with the complexity of the trust agreement, thus the more complex the trust agreement is, the more knowledgeable and experienced the trustee should be. The duties of a trustee, however, typically include satisfying tax objectives, protecting trust assets in compliance with the dispositive intentions of the grantor, and distributing assets to beneficiaries as expressed in the trust agreement, among other responsibilities. Unlike an executor, a trustee's responsibilities can last many years, even beyond a generation or two.
Agent – an agent is a person named in a power-of-attorney (there are multiple types of powers of attorneys, including health care power of attorney and financial power of attorney) who settle choices on your behalf in the event you are unable to do so yourself. An agent under a POA may have responsibilities that last through the lifetime of the person for whom the POA was designed.
Attributes of a Good Executor, Trustee or Agent-in-Fact
With a general understanding of duties and responsibilities, the following is a non-exhaustive list of general attributes of a good executor, trustee or agent-in-fact.
1. Availability and willingness to serve
2. Competence
3. Integrity and loyalty
4. Trust and confidence
5. Business and investment experience and acumen
6. Decision-making abilities
7. Impartiality and lack of any conflict of interest
8. Experience handling such responsibilities
9. Familiarity with your wishes, business, family, etc. (although not always for a trustee)
These nine attributes are just a non-exhaustive list of factors that should be well-thought-out during your selection process. As each role (i.e., executor, trustee, and agent-in-fact) is slightly different, some factors should garner greater attention depending on the role. For instance, a trustee with close familial ties to the beneficiaries may or may not be the best fit on a discretionary trust, whereas someone with a more objectivity and less personal connection may be better suited for the decision-making responsibility.
If you have any questions about the selection process or wish to speak with an experienced estate planning attorney, please contact the estate planning attorneys at Puff & Cockerill LLC. Our estate planning attorneys are experienced and well-versed with the particular nuances of each role and the corresponding responsibilities.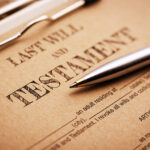 A common question our estate planning attorneys at Puff & Cockerill, LLC receive is: What happens if you die without a will? The short answer is that your estate will be administered according to the intestacy laws of New Jersey. This short answer, however, is not so easily met in practice. Intestacy laws, including the process by which an intestate estate must be administered can be (and often is) complex, confusing and frustrating.
Here is what happens if you die without a will in New Jersey, you are said to have died intestate. Intestate is a legal term that means that you have died without a valid will. In the absence of a will (which is a legal document that directs distribution of your estate) your estate is distributed in accordance with the State of New Jersey's intestacy laws, which can, and often is, contrary to your wishes.
In essence, what happens when you die without a will, intestacy laws create a framework for how your estate will be distributed. This framework of intestacy statutes are fact-specific, meaning there is no one-size-fits-all answer to intestacy distribution. For instance, depending on your family makeup (i.e. your marital status, number of children, existence of parents, siblings etc.) your distribution may vary in unexpected ways.
The distribution process when you die intestate is called "administration." Administration is the legal procedure that takes place from the time of your death until your estate and assets are fully distributed to your heirs as delineated by New Jersey's intestacy laws. Administration occurs in the county in which the decedent died as a resident. The Surrogate Court of that county has jurisdiction over the administration.
The Surrogate Court will appoint an "Administrator." The administrator collects and preserves assets, pays off your debts and taxes, and finds your heirs and distributes your estate to them. Some of the legal duties include, but are not limited to, investing and reinvesting the assets of the estate, keeping all insurance policies paid and in full force, managing and selling any real property of the estate, settling all claims against the estate, filing any tax returns for the estate, filing any inheritance tax returns for the estate, and continuing any of the decedent's businesses.
In addition to the foregoing duties and responsibilities, the administrator must also receive the "Letters of Administration." These letters grant the administrator the authority to handle the estate. Letters of Administration are granted after ten days have passed from the date of death. The person seeking to be appointed administrator must travel to the County Surrogate's office and apply for administration. The applicant must bring a copy of the death certificate, fill out proper forms, and pay a filing fee of approximately $200.
Most importantly, the County Surrogate Court will normally require an applicant for administrator to post a bond for the estate. The bond serves as insurance that the administrator will not steal the assets of the estate. The cost to obtain a bond increases with the size of the estate and is a reoccurring expense for each year the estate is open. The bond costs can run into the thousands of dollars and the administrator needs to be credit worthy to be appointed. This very significant issue can be avoided with a properly drafted will. All told, the administration process can be quite expensive and time-consuming.
Don't die without a will in New Jersey!
Due to the complexities and intricacies of the intestate laws, including the estate administration process, our estate attorneys of Puff & Cockerill, LLC are available to help ease the burden and navigate the legal waters. Our estate planning attorneys are experienced and well-versed with the particular nuances of intestate succession, intestacy laws, estate administration and litigating contested estate issues.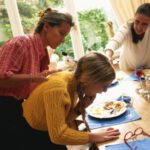 What is your legal duty to render first aid? When you invite your friends for a social gathering, you may be inviting more than just camaraderie – you may have invited an unwelcomed tag-along known as a legal duty. Unless you are well-versed in law, you have likely overlooked this legal duty when entertaining friends and family.
Imagine this scenario, while hosting this year's Super Bowl Party, your neighbor chokes on a chicken wing and collapses to the floor. What is your duty to render first aid?
The answer is that you, as the party host, may be required by law, to render first aid to your choking neighbor.
As we will explain in the following paragraphs, this is not a bright-line rule and not necessarily determinative of how a court would hold, given the unique circumstances inherent in every case. This is a merely an instructive and general guideline.
The Laws Regarding Your Legal Duty to Render First Aid
Generally, the law imposes no duty to render aid to another who is in peril, even when it is easy to provide assistance. Meaning, you can walk by a drowning stranger in the lake and the law cannot impose any liability on you for your decision to continue walking.
However, there can be exceptions when a "special relationship" exists between the parties. For instance, the law determines that the owner or tenant of real property is deemed to have a "special relationship" with certain persons on his or her property, i.e., social guests.
The general scope of duty owed to social guests is quite limited, as stated in the Restatement (Second) of Torts, Section 314A:
The defendant is not required to take any action until he knows or has reason to know that the plaintiff is endangered, or is ill or injured. He is not required to take any action beyond that which is reasonable under the circumstances. In the case of an ill or injured person, he will seldom be required to do more than give such first aid as he reasonably can, and take reasonable steps to turn the sick man over to a physician, or to those who will look after him and see that medical assistance is obtained…
You Have I Legal Duty to Render First Aid but What Type of Aid?
Courts outside of New Jersey have determined that first aid requires no more assistance than that which can be provided by an untrained person. Accordingly, if you are hosting a party or event, first aid treatments, include, but are not limited to, (a) calling for help; (b) positioning an injured person; (c) controlling an injured person's bleeding by applying pressure; (d) applying cold packs to an injury; (e) warming a victim of hypothermia; and (f) removing a drowning person from water.
To reiterate, a social guest may have a legal duty to render first aid, as many courts across our country have held. At the very least, we should all be cognizant of our legal duties and while we believe you would act out of human compassion and morality, it is important to understand the legal duties that may impose liability upon us, our friends and family.
As always, if you have any legal questions or would like to speak with an attorney, please feel free to contact the attorneys at Puff & Cockerill. Puff & Cockerill is a full-service law firm, with offices in Gloucester County and Camden County.