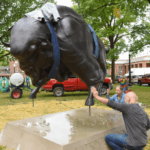 Puff & Cockerill Partner, Jeffrey V. Puff, envisions and brings into being a Bison statue at his alma mater, Bucknell University. An article by Bucknell University and a YouTube video highlight the Bison statue's arrival on Campus and discuss Jeffrey Puff's leadership in spearheading the Class of 1975's gift to the University.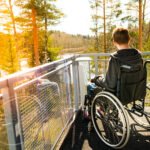 Who is Eligible for a Special Needs Trust?
Commonly, a Special Needs Trust is a trust established by parents or loved-ones who have children who are covered under a disability and are receiving state or federal government benefits. The trust is specifically tailored to permit the parents to furnish some economic benefits to their children without disqualifying them from public assistance. Less frequently, but also applicable, a special needs trust may be used to provide for elderly persons who are disabled, such as a parent. For elderly persons, however, transfers of funds or assets into the trust cannot be made once the beneficiary reaches the age of 65.
Purpose of Special Needs Trust
A special needs trust, also known as a supplemental needs trust, is a trust intended to allow a disabled individual to maintain eligibility for certain needs-based government benefits.  Since government benefit programs are only intended to provide basic needs and critical items, i.e., food, shelter, clothing and medical care, a special needs trust provides supplemental items to improve the beneficiary's quality of life.  The supplemental or non-necessary items a special needs trust may provide include, birthday and holiday gifts, electronics, such as a computer, laptop or television, educational expenses or a vacation.  Assets placed in a special needs trust are made available to provide for the disabled beneficiary's special needs and to supplement, not supplant, public benefits.  The availability of these supplemental assets can greatly impact and improve the disabled beneficiary's quality of life.Government benefits programs provide basic necessities for disabled persons, however, these programs, such as Medicaid and Supplemental Security Income ("SSI"), are means-base tests and enforce financial limitations on personal eligibility. For instance, a person can only qualify for SSI's assistance program if they have resources of less than $2,000 in their own name.  Some assets are retainable that are not included in the $2,000 limit, such as, your car and life insurance policies with a face value of less than $1,500.  A special needs trust, therefore, enables a disabled person to have assets and funds in trust for his benefit, which do not count towards SSI's $2,000 cap.
Requirements of a Special Needs Trust
A properly drafted special needs trust must satisfy specific requirements imposed by federal and state law in order to exclude the contents of the trust from the beneficiary's personal income calculation. The most important requirement, recognized at both the federal and state level, is that the state must receive all amounts remaining in the trust upon the death of the trust beneficiary up to an amount equal to the total medical assistance paid on behalf of the individual under a State plan.  Additionally, the trust must specifically state that the trust is for the sole benefit of the beneficiary, must be irrevocable, and must state with specificity, that the trust's purpose is to permit the use of trust assets to supplement, not supplant, impair or diminish, any benefits or assistance of any Federal, State or other governmental entity for which the beneficiary may otherwise be eligible or which the beneficiary may be receiving.  These provisions are codified at the Federal level in 42 U.S.C. § 1396p(d)(4)(a) and at the State level in N.J.A.C. 10:71-4.11(g)(1). For more information regarding disability planning and special needs trusts, please feel free to contact an experienced trust attorney to help you and your family understand the benefits and details of a special needs trust or supplemental needs trust.  An experienced attorney can help guide and explain the options that will effectuate your goals and objectives for disability planning.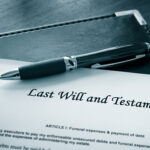 At Puff & Cockerill, the cost to create a will package can be roughly $450 for an individual, and for a couple roughly $850. All families and estates are different, and the cost will depend upon the difficulty of the drafting. Additionally, these fees are quoted for simple wills without any tax planning.
The approximate fees quoted above provide a four-document package for the individual, which includes a "simple will," a "living will," a "power of attorney" and a "medical power of attorney."
For more complicated dual family situations, trusts or more difficult or time consuming wishes of a client, the cost can run as high as $1,250 or higher.
This package can ensure that an individual's wishes and objectives are met, that their chosen beneficiaries (i.e., your spouse, children, and loved ones) are provided for and that power is entrusted in the right people in the event your health declines. All of which creates peace of mind for the individual or couple and can alleviate family stress.
Simple Will: A simple will is a will through which an individual leaves their entire estate outright to chosen beneficiaries in equal shares to your spouse, children or siblings. In other words, a simple will differs from a more complex type of will, whereby an individual wishes to leave portions of their estate in trust or at varying percentages to several beneficiaries. If you wish to create a will that is more complex, which may include trust agreements, an additional fee will be included in the package.
Living Will: A living will is written statement directing your medical providers and family as to how you wish to be treated in certain medical situations. A living will allows an individual to describe the type of treatment they would want if they become critically ill and specifies their wishes in terms of end-of-life care. Through a living will, you can explain to your family members, in advance, the types of treatment you deem worthy of continuing.
Power of Attorney: A power of attorney permits someone of your choice the power to act in your place. In the event that you become mentally incapable, a power of attorney authorizes your chosen person (your agent or attorney-in-fact) to make and handle financial decisions on your behalf.
Medical Power of Attorney: A medical power of attorney permits someone of your choice the power to act in your place in the event you cannot communicate your medical wishes. A medical power of attorney enables doctors and medical practitioners with an understanding of how you wish to (or not to) be treated. A medical power of attorney differs from a Living Will in that a Living Will is focused on end-of-life care.
Special Needs Trusts for families who have disabled children must be quoted separately.
For more information the cost to create a will package or to speak with an estate planning attorney, please feel free to contact an experienced attorney. An experienced attorney may help you (and your spouse) understand the benefits and details of these documents in a way that will effectuate your goals and objectives for planning your estate and providing for your loved ones.