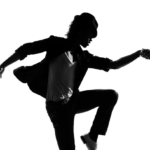 The executors of Michael Jackson's estate are involved in a high-stakes estate tax case against the Internal Revenue Service in the United States Tax Court. In attempting to value the estate, each side is roughly one billion dollars away from the other's valuation. The implications for this estate tax case may only impact celebrities and ultra-high net worth individuals, but the core concepts of valuating an estate and estate plans in general are important for all individuals.
The executors of Michael Jackson's estate filed an estate tax return with a value of $7 million. The IRS, on the other hand, issued a deficiency claim with reported value of the estate at $1.32 billion. Due to the stark difference between the estate's valuation and the IRS' valuation, the IRS is demanding Michael Jackson's estate pay an additional $505.1 million in estate taxes and $196.9 million in penalties and interest.
As the case proceeds, the crux of the dispute is how to value Michael Jackson's name and likeness after his death for estate tax purposes. Ordinarily, estate taxes are derived from valuing the deceased's more tangible assets, such as cash, stocks, real property and other marketable securities. In fact, the valuation of an individual's name and likeness is not supposed to consider post-death events, but these factors may nonetheless permeate into the court's judgment. Specifically, the IRS alleges that Jackson's name and likeness holds a value of $434 million. The estate, however, claims his name and likeness is valued at $2,105.00. These figures will be disputed in court.
The take-away from Michael Jackson's estate tax case may not be known until the case has been decided. In the meantime, Michael Jackson's case provides us with several important reminders about proper estate planning. First and foremost, estate planning is important for individuals of all ages. We cannot control our fate, but we can control is how we plan for the inevitable. In addition, proper estate planning can:
Minimize taxes and expenses;
Provide support for your loved ones;
Preserve family wealth for future generations; and
Distribute assets according to your wishes.
In light of these reminders, we encourage all individuals to review their estate plans, including their wills and trusts, with an experienced estate planning attorney. If you do not have an estate plan, now is the time to schedule a consultation with an estate planning attorney to formulate a plan. For more information about the estate planning process, please contact our experienced estate planning attorneys.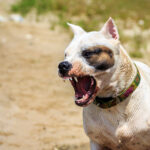 Whether you live in Gloucester county or anywhere else in NJ, the NJ Dog Bite Statute is the same. N.J.S.A. 4:19-16, known as the "Dog Bite Statute," covers liability of owner regardless of viciousness of dog, and states:
The owner of any dog which shall bite a person while such person is on or in a public place, or lawfully on or in a private place, including the property of the owner of the dog, shall be liable for such damages as may be suffered by the person bitten, regardless of the former viciousness of such dog or the owner's knowledge of such viciousness.
For the purpose of this section, a person is lawfully upon the private property of such owner when he is on the property in the performance of any duty imposed upon him by the laws of this state or the laws or postal regulations of the United States, or when he is on such property upon the invitation, express or implied, of the owner thereof.
The NJ Dog Bite Statute is a strict liability statute. Strict liability means that the responsibility for an injury can be imposed on the wrongdoer without a finding of carelessness or fault.
The NJ Dog Bite Statute allows an injured party to hold the dog owner legally responsible for the injuries that were sustained by the dog bite, even if the owner did not know that the dog might bite and even if the dog owner took reasonable steps to restrain the dog.
Pursuant to the NJ Dog Bite Statute, the injured party (known as the Plaintiff) must show:
1. Defendant is the owner of the dog;
2. The dog bit the plaintiff; and
3. The bite occurred while the plaintiff was either in a public place or lawfully in a private place.
This statute only applies to dog bites. It does not apply to other injuries that a dog might cause. An example of this would be a bicyclist who was chased by a dog and the dog caused the bicyclist to fall of the bike. A person injured by a dog under this example may still bring a negligence claim against the dog's owner.
If you have been injured by a dog bite (or any other animal), please do not hesitate to contact and schedule an appointment with an attorney experienced in handling these matters.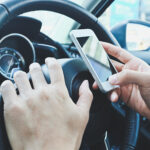 Let's explore NJ rules regarding using a cell phone while driving. In this day and age, your cell phone is one of the few things you never leave home without. It allows us to stay in touch 24/7 with family, friends and work. Unfortunately, a lot of motorists use are using a cell phone while driving. Use of your cell phone is broadly defined to include talking, texting and the like.
I'm sure you have seen it every day on your commute to and from work. Not only can it distract someone who is driving and lead to an accident, it can also subject a person to motor vehicle fines, points and driver's license suspensions.
In this article, I will discuss, N.J.S.A. 39:4-97.3, commonly known as a "cell phone while driving violation."
N.J.S.A. 39:4-97.3 (cell phone while driving) provides:
"(a) The use of a wireless telephone or electronic communication device by an operator of a moving motor vehicle on a public road or highway shall be unlawful except when the telephone is hands-free wireless telephone or the electronic communication device is used hands-free…"
The key component to remember in this portion of the statute is that if you are driving a motor vehicle on a public road/highway and you are using a cell phone/electronic communication device it needs to be hands-free. If not, there is a violation of N.J.S.A. 39:4-97.3.
Hands-free means the phone has an internal feature or function, or that the phone is equipped with a phone attachment whereby a user can engage in a conversation without the use of their hands
This statute does contain certain limited exceptions to this prohibition. Those exceptions are as follows:
"(b) The operator of a motor vehicle may use a hand-held wireless telephone while driving with one hand on the steering wheel only if:
(1) The operator has reason to fear for his life or safety, or believes that a criminal act may be perpetrated against himself or another person; or
(2) The operator is using the telephone to report to appropriate authorities a fire, a traffic accident, a serious road hazard or medical or hazardous materials emergency, or to report … another motor vehicle who is driving in a reckless, careless or otherwise unsafe manner or who appears to be driving under the influence…"
Penalties for Violating N.J.S.A. 39:4-97.3 (cell phone while driving)
First offense – a fine of $200.00 to $400.00. No motor vehicle penalty points.
Second offense – a fine of $400.00 to $600.00. No motor vehicle penalty points.
Third or subsequent offense – a fine of $600.00 to $800.00. Three (3) motor vehicle points are assessed. The Court, in its discretion, may order a license suspension for a period of 90 days.
A cell phone while driving conviction that occurs more than ten (10) years after a prior conviction for the same offense, will not be considered a subsequent offense for sentencing purposes.
Before you plead guilty to any motor vehicle violation and incur fines and possible suspension of your driving privileges, schedule an appointment with an attorney experienced in handling these matters.