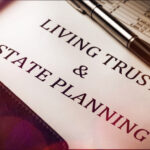 Don't neglect preparation of your estate planning documents. A new year means another "New Years Resolution." As individuals and family's plan for a new years resolution, unfortunately, they neglect estate planning documents in their thought process. As we enter 2020, the upcoming holidays provide a great time to reflect on their year and plan for their future. Adding your estate planning documents to your resolutions is important for numerous reasons.
It is important to consider what you would like to happen with your assets and property after your death, how you want them to be distributed, and to whom.
If you die without a will, your estate will pass by the intestacy laws of the State of New Jersey, which may lead to unintended consequences. For instance, if you wish to leave a gift of property or assets to a friend, sibling, or charity, these assets may not reach their intended recipient under the intestacy laws unless you have a Last Will and Testament.
If you have children that are minors or have special needs and you would like to protect and provide financial assistance to them, proper planning should be a priority. A trust for a minor and/or a Special Needs Trust (commonly referred to as a Supplemental Needs Trust) allow you to protect assets for the benefit of your child and/or individual with special needs. It is important to understand that if you have a special needs child, an inheritance not placed in trust may prevent them from qualifying for government assistance and benefits.
Estate Planning Documents Package
An estate plan package, which includes, (1) a Last Will and Testament, (2) Durable General Power of Attorney, (3) Medical Power of Attorney, and (4) Living Will, is an affordable start to creating your estate plan. Our office can also tailor estate planning documents packages to include more complex planning, such as trust agreements (minor trust, revocable living trusts, irrevocable trusts, special needs trust, supplemental needs trusts, and charitable trusts, to name a few).
Estate Planning Documents Process
Our estate planning process involves several steps. We ask our clients to complete an Estate Planning Questionnaire and schedule an initial consultation to discuss your estate plan with one of our estate planning attorneys. Once an estate plan is discussed and decided, we will draft your estate planning documents and provide you the opportunity to review all drafts and meet with our attorneys to make any changes. Lastly, we will schedule a final meeting for you to sign your estate planning documents, with witnesses and a notary provided.
If you have any questions concerning an existing estate plan, wish to amend your estate plan or create a new estate plan, please contact our offices at 856-845-0011 or by email.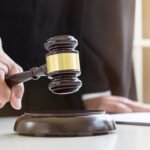 The law firm of Puff & Cockerill obtained a settlement for over $1 million on behalf of the Estate of the driver killed in a commercial tractor trailer accident in New Jersey.
If you or a family member have been injured in a commercial tractor trailer or commercial truck accident, please feel free to contact the law firm of Puff & Cockerill at (856) 845-0011 or email us to discuss your accident.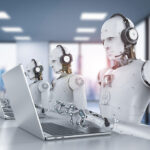 Do you know your legal rights against telemarketers and spam calls? The Telephone Consumer Protection Act ("TCPA") was passed by Congress in response to increasing consumer complaints regarding telemarketer and debt collector calls. The TCPA's aim is safeguard consumer privacy and to reduce the number of nuisance calls.
The TCPA makes it unlawful "to make any call… using any automatic telephone dialing system… to any telephone number assigned to a… cellular telephone service." 47 U.S.C. 227(b)(1)(A)(iii). The definition "automatic telephone dialing system" includes systems which, like predictive dialers, have the capacity to dial stored numbers without human intervention. See 47 U.S.C. 227(a)(1)(A)-(B). The TCPA also makes it unlawful "to initiate any telephone call to any residential telephone line using an artificial or prerecorded voice to deliver a message without the prior express consent of the called party." 47 U.S.C. 227(b)(1)(B).
A telemarketer or debt collector violates the law when they make an automated "robo" call, pre-recorded message, or text message to a consumer's phone, unless the consumer previously gave the telemarketer or debt collector permission.
Please be advised that the consumer can revoke that consent at any time by notifying the telemarketer or debt collector to stop calling. Moreover, a telemarketer or debt collector is in violation of the TCPA when making solicitation calls to consumers whose telephone numbers have been registered on the "Do-Not-Call List."
Consumers can add their phone numbers to the Do-Not-Call List registry by visiting https://www.donotcall.gov/Register/Reg.aspx
So, what do you do if you think you're receiving calls in violation of the TCPA? Consumers who are receiving such calls can take a few steps to document the violations, such as:
Obtain and save all phone records and highlight incoming calls from debt collectors and telemarketers
Make a written record of the calls you are receiving, specifically, recording the date of the call, time of the call, caller's identity, and a summary of any conversations held with the caller
Save all voice messages
If you have revoked your consent to receive calls, keep a copy of the letter.
Consumers may also file a lawsuit against the telemarketers or debt collector for the violation of the TCPA. A consumer may recover:
Up to $500 for each violation of the Do-Not-Call registry,
Up to $500 per phone call that violates the TCPA, and
Up to $1,500 per phone call if the consumer can show that the TCPA was violated knowingly and willfully. See 47 U.S.C. §227(b)(3)(B); 47 U.S.C. §227(c)(5)(B); 47 U.S.C. §227(f)(1).
The TCPA does not provide fee shifting rights to recover counsel fees, thus, the statute, as written, is essentially form over substance. It is likely that the cost to pursue a lawsuit exceeds any recovery. It is advisable (and free advice) to register your number with the "Do-Not-Call List," as provided above.
Recently, a bipartisan bill named the Telephone Robocall Abuse Criminal Enforcement and Deterrence Act ("TRACED") was introduced in January 2019. If passed, TRACED will ensure that phone companies use new technology to identify calls as potentially fraudulent (such as spam calls) to inform consumers whether to answer.
Due to the complexities and intricacies of the laws, our attorneys at Puff & Cockerill, LLC are available to help ease the burden and navigate the legal waters. Puff & Cockerill is a full-service law firm, with two offices in Gloucester County and an office Camden County. To schedule a consultation or speak with one of our consumer law attorneys, please feel free to call our office at (856) 845-0011 or email at info@pufflaw.com.