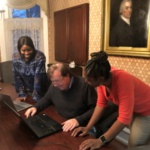 Puff & Cockerill L.L.C. has recently completed a software transition to LEAP Legal Software. This software upgrade and installation was a $40,000 project that took 8 weeks to complete.
We have also transitioned to a cloud-based system in order to effectuate access by our attorneys and paralegals from any location.
It is hoped and expected that this system will serve our client base with a more efficient and state-of-the-art software program.
Below are some pictures taken during the training which took place during January and February.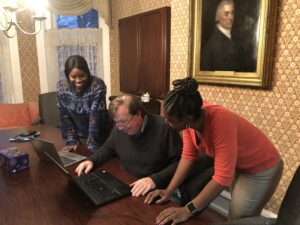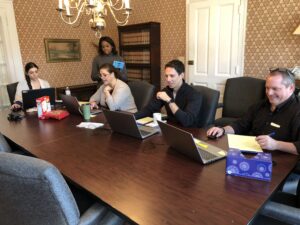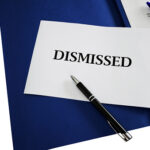 New Jersey is offering individuals the opportunity to dismiss minor municipal court complaints that are over fifteen (15) years old. By Order of January 17, 2019, the New Jersey Supreme Court announced that certain unresolved, minor municipal court cases may be dismissed. The Order determined that there are nearly 800,000 unresolved complaints for minor municipal court matters that are subject to this dismissal opportunity.
The minor municipal court cases that may be dismissed include cases in which arrest warrants had been issued to defendants for failure to appear prior to January 1, 2003, and those warrants that are still active. The dismissed cases include parking offenses, motor vehicle offenses (such as running a stop sign or red light, improper passing, motor vehicle equipment violations, and certain speeding offenses), local municipal ordinances, and other minor municipal matters, such as fish and game violations. Notably, however, this Order does not exempt certain more serious municipal court cases from dismissal, such as petty disorderly persons offenses, driving while intoxicated (DWI), reckless driving, and refusal to submit to a chemical test.
If you are or believe to be subject to one of the nearly 800,000 unresolved complaints on minor municipal court matters, you should contact the attorneys at the law firm of Puff & Cockerill to discuss dismissal of your minor municipal court matter. You may contact our office at 856-845-0011 or info@pufflaw.com. Take advantage of the opportunity provided by the State to dismiss this matter.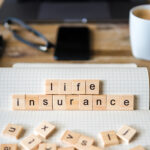 As we enter the New Year, it is important to review your life insurance policy (or policies) to ensure that your premiums are timely paid in full.  Following a recent New Jersey court decision, it is particularly important that you do not allow your life insurance policy to lapse for failure to pay your premium.  It is a reminder to us all that if your premium lapses after the reinstatement period and you pass away, your insurance provider is under no obligation to pay the policy's benefits.
Download Printable Article (PDF) >>>
In Nationwide Life Ins. v. Thompson, the New Jersey Appellate Division held that the life insurance provider had no obligation to pay the benefits on a lapsed life insurance policy after the policyholder failed to reinstate the policy's premium prior to the reinstatement date.  After notice from the insurance company that reinstatement was due and the reinstatement grace period was set to expire, the policyholder failed to pay the premium in full.  The policyholder died two days after the grace period expired.  Despite the policyholder's wife mailing a check for the lapsed premium after the policyholder's death, the Appellate Division held that the life insurance policy had lapsed and no benefits were payable to the policyholder's widow.
Life insurance policies are often an integral part of an individual's estate plan. The purpose of having a life insurance policy is to provide a benefit to your designated beneficiaries in the event that you pass away. Life insurance policies are "non-probate" assets that will transfer on the death of the policyholder and under current law in New Jersey provide tax free transfers upon the death of the decedent (on estates under eleven million). The policyholder may also designate his or her estate as the named beneficiary, thus allowing the benefit to be distributed in accordance with the policyholder's will. Either way, life insurance policies are a common and useful estate planning tool.
If you have a life insurance policy, the Nationwide case presents a helpful reminder that insurance policy premiums must be paid because they are time sensitive.  If premiums are not timely paid, the insurance company is under no obligation to pay the benefits to the policy's beneficiaries.  Accordingly, the law firm of Puff & Cockerill reminds all individuals with an insurance policy to review their policy premium due dates to make sure payments are timely.