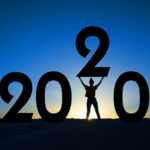 As we usher in the new year 2020, it is very important to understand that you should not abbreviate the year "2020" when signing and dating documents as "-20". For example, if you dated a document, "1/25/20," anyone could subsequently add any two-digit number after the "20", which would alter the document to read a date as 1/25/2018 or 1/25/2019. The "20" standing alone can be easily forged or altered.
While this is unique for the year 2020, it is nonetheless imperative that you write out the entire four-digit year 2020 when signing and dating any document. It is important to protect yourself from any potential fraud, scammer, or any unscrupulous individual.
Additionally, with the turn of the new year (and new decade), it is important to revisit your estate planning documents, including, your Last Will and Testament, Power of Attorneys and Living Wills (also known as an Advance Directive). If you have any questions regarding your testamentary documents or wish to create an estate plan, please contact our office at (856) 845-0011 or by email.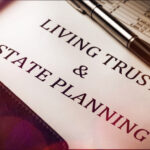 Don't neglect preparation of your estate planning documents. A new year means another "New Years Resolution." As individuals and family's plan for a new years resolution, unfortunately, they neglect estate planning documents in their thought process. As we enter 2020, the upcoming holidays provide a great time to reflect on their year and plan for their future. Adding your estate planning documents to your resolutions is important for numerous reasons.
It is important to consider what you would like to happen with your assets and property after your death, how you want them to be distributed, and to whom.
If you die without a will, your estate will pass by the intestacy laws of the State of New Jersey, which may lead to unintended consequences. For instance, if you wish to leave a gift of property or assets to a friend, sibling, or charity, these assets may not reach their intended recipient under the intestacy laws unless you have a Last Will and Testament.
If you have children that are minors or have special needs and you would like to protect and provide financial assistance to them, proper planning should be a priority. A trust for a minor and/or a Special Needs Trust (commonly referred to as a Supplemental Needs Trust) allow you to protect assets for the benefit of your child and/or individual with special needs. It is important to understand that if you have a special needs child, an inheritance not placed in trust may prevent them from qualifying for government assistance and benefits.
Estate Planning Documents Package
An estate plan package, which includes, (1) a Last Will and Testament, (2) Durable General Power of Attorney, (3) Medical Power of Attorney, and (4) Living Will, is an affordable start to creating your estate plan. Our office can also tailor estate planning documents packages to include more complex planning, such as trust agreements (minor trust, revocable living trusts, irrevocable trusts, special needs trust, supplemental needs trusts, and charitable trusts, to name a few).
Estate Planning Documents Process
Our estate planning process involves several steps. We ask our clients to complete an Estate Planning Questionnaire and schedule an initial consultation to discuss your estate plan with one of our estate planning attorneys. Once an estate plan is discussed and decided, we will draft your estate planning documents and provide you the opportunity to review all drafts and meet with our attorneys to make any changes. Lastly, we will schedule a final meeting for you to sign your estate planning documents, with witnesses and a notary provided.
If you have any questions concerning an existing estate plan, wish to amend your estate plan or create a new estate plan, please contact our offices at 856-845-0011 or by email.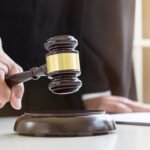 The law firm of Puff & Cockerill obtained a settlement for over $1 million on behalf of the Estate of the driver killed in a commercial tractor trailer accident in New Jersey.
If you or a family member have been injured in a commercial tractor trailer or commercial truck accident, please feel free to contact the law firm of Puff & Cockerill at (856) 845-0011 or email us to discuss your accident.