Family Law
For over 40 years, Puff & Cockerill, LLC's family law department has dedicated itself to providing clients with compassion and zealous advocacy during some of the most difficult times in one's life. Our goal is to provide each client with the best insight and suggested approach to his or her situation, thereby obtaining the most optimal outcome. In every case that our family law department handles, we maintain a single focus: to provide effective and professional representation while being responsive to our client's goals and objectives. Our team consists of experienced family law attorneys, and a large, knowledgeable staff, who are all ready and willing to assist you.
Our Approach
Our approach is grounded in the philosophy that our clients deserve respect, well-reasoned guidance, and exceptional service. We understand the financial stress and emotional suffering that our clients experience, while coping with their family matter. We are sensitive to that suffering and it is our goal to alleviate that stress. We seek solutions, implement strategies and pursue outcomes that are timely and practical, all geared towards obtaining the best possible result for the client.
Areas of Family Law
"Family Law" includes a wide-range of legal issues. Our family law department at Puff & Cockerill is experienced in handling them all. We offer a full range of services, including, but not limited to:
Assisted Reproductive Technology, Gestational Carrier Agreements, Donor Egg/Sperm Agreements
Collaborative Divorce
Equitable Distribution
Grandparent and Sibling Rights
Litigation
Parental Rights
Post-Judgment Modification Applications
Protective Orders
Removal / Relocation
Name-changes
College Contribution Actions
Support Modification
Alternative Dispute Resolution
Our family law attorneys are problem solvers. They have significant experience engaging in high-level, complex matters, which lend themselves to alternative dispute resolution. Regardless of the "simplicity" or complexity of your matter, in most cases, an agreement achieved by diplomacy and negotiation is a worthy pursuit and should be fully explored. Alternative dispute resolutions: Mediation, Collaborative Divorce, and Arbitration, offer a more cost effective option to litigation, with less emotional impact. Our attorneys are prepared to effectively assist clients in navigating through these processes.
Family Law Litigation
When facing your spouse, former partner, or family member in court, it is essential to have an experienced and tenacious lawyer with the highest level of ethics and integrity on your side. Our attorneys have demonstrated their success as litigators, and have earned the respect and recognition of their peers.
Co-Parenting
Our services go beyond divorce court. we understand that children are often caught in the crossfire of a divorce. We proudly promote the use of a handy online tool from the Center for Divorce Education called Children In Between. Learn More>>>
Let Us Help You
Our office is located only a few blocks from the Gloucester County Courthouse in downtown Woodbury, New Jersey. Our team of attorneys accepts cases and practices in greater Southern New Jersey, including but not limited to: Gloucester, Camden, Burlington, Atlantic, Cape May, Salem and Cumberland Counties. We are well-versed and familiar with the current and evolving family and divorce laws in New Jersey.
To schedule a consultation with one of our family law attorneys, please call (856) 845 – 0011 or email us at info@pufflaw.com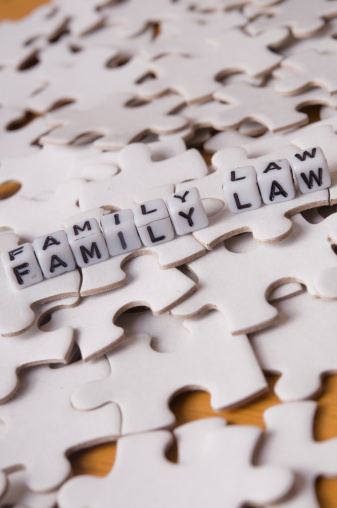 Lean More About Our Family Law Services: