Category Archives:
wills
---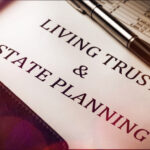 Don't neglect preparation of your estate planning documents. A new year means another "New Years Resolution." As individuals and family's plan for a new years resolution, unfortunately, they neglect estate planning documents in their thought process. As we enter 2020, the upcoming holidays provide a great time to reflect on their year and plan for their future. Adding your estate planning documents to your resolutions is important for numerous reasons.
It is important to consider what you would like to happen with your assets and property after your death, how you want them to be distributed, and to whom.
If you die without a will, your estate will pass by the intestacy laws of the State of New Jersey, which may lead to unintended consequences. For instance, if you wish to leave a gift of property or assets to a friend, sibling, or charity, these assets may not reach their intended recipient under the intestacy laws unless you have a Last Will and Testament.
If you have children that are minors or have special needs and you would like to protect and provide financial assistance to them, proper planning should be a priority. A trust for a minor and/or a Special Needs Trust (commonly referred to as a Supplemental Needs Trust) allow you to protect assets for the benefit of your child and/or individual with special needs. It is important to understand that if you have a special needs child, an inheritance not placed in trust may prevent them from qualifying for government assistance and benefits.
Estate Planning Documents Package
An estate plan package, which includes, (1) a Last Will and Testament, (2) Durable General Power of Attorney, (3) Medical Power of Attorney, and (4) Living Will, is an affordable start to creating your estate plan. Our office can also tailor estate planning documents packages to include more complex planning, such as trust agreements (minor trust, revocable living trusts, irrevocable trusts, special needs trust, supplemental needs trusts, and charitable trusts, to name a few).
Estate Planning Documents Process
Our estate planning process involves several steps. We ask our clients to complete an Estate Planning Questionnaire and schedule an initial consultation to discuss your estate plan with one of our estate planning attorneys. Once an estate plan is discussed and decided, we will draft your estate planning documents and provide you the opportunity to review all drafts and meet with our attorneys to make any changes. Lastly, we will schedule a final meeting for you to sign your estate planning documents, with witnesses and a notary provided.
If you have any questions concerning an existing estate plan, wish to amend your estate plan or create a new estate plan, please contact our offices at 856-845-0011 or by email.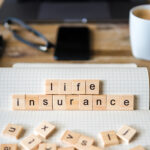 As we enter the New Year, it is important to review your life insurance policy (or policies) to ensure that your premiums are timely paid in full.  Following a recent New Jersey court decision, it is particularly important that you do not allow your life insurance policy to lapse for failure to pay your premium.  It is a reminder to us all that if your premium lapses after the reinstatement period and you pass away, your insurance provider is under no obligation to pay the policy's benefits.
Download Printable Article (PDF) >>>
In Nationwide Life Ins. v. Thompson, the New Jersey Appellate Division held that the life insurance provider had no obligation to pay the benefits on a lapsed life insurance policy after the policyholder failed to reinstate the policy's premium prior to the reinstatement date.  After notice from the insurance company that reinstatement was due and the reinstatement grace period was set to expire, the policyholder failed to pay the premium in full.  The policyholder died two days after the grace period expired.  Despite the policyholder's wife mailing a check for the lapsed premium after the policyholder's death, the Appellate Division held that the life insurance policy had lapsed and no benefits were payable to the policyholder's widow.
Life insurance policies are often an integral part of an individual's estate plan. The purpose of having a life insurance policy is to provide a benefit to your designated beneficiaries in the event that you pass away. Life insurance policies are "non-probate" assets that will transfer on the death of the policyholder and under current law in New Jersey provide tax free transfers upon the death of the decedent (on estates under eleven million). The policyholder may also designate his or her estate as the named beneficiary, thus allowing the benefit to be distributed in accordance with the policyholder's will. Either way, life insurance policies are a common and useful estate planning tool.
If you have a life insurance policy, the Nationwide case presents a helpful reminder that insurance policy premiums must be paid because they are time sensitive.  If premiums are not timely paid, the insurance company is under no obligation to pay the benefits to the policy's beneficiaries.  Accordingly, the law firm of Puff & Cockerill reminds all individuals with an insurance policy to review their policy premium due dates to make sure payments are timely.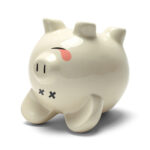 A common question asked by our clients is what happens when my parents die with debt? The answer is, generally, you are not liable for your parents' debt unless you have personally co-signed a loan or account with your parent. Without co-signing on your parents' debt, the debt becomes part of your parent's estate.
What Happens When My Parents Die with Debt and they HAD A WILL?
The result is essentially the same. The executor (if your parent died with a will) or administrator (if your parent died without a will, i.e., died intestate) is responsible for marshalling the assets of the estate and handling the debts of the estate. If the estate is insolvent (i.e., debts are greater than the assets of the estate) after selling all the assets of the estate, it does not mean the executor and/or the beneficiaries of the estate are liable for the outstanding debt, so long as they did not co-sign the debt.
Common debts among seniors include housing (mortgage) debt, outstanding medical bills, credit card debt and auto loans. Debt can range from $1,000 to greater than $100,000. Regardless of the size of the debt, it is the responsibility of the executor to determine the total debt. It is not the responsibility of the executor or administrator to inform creditors that the decedent passed away. Creditors have nine months following the date of death to make a claim against your parent's estate. Absent fraud, when the nine-month period ends, creditors may be barred from submitting a claim against your parent's estate. (This is a complicated area of the law and your lawyer should be consulted). If the estate is unable to pay all the debt, the debts usually remain unpaid and creditors will be forced to bear the loss.
How Many Seniors Die With Debt?
Recently, there is a growing number of seniors with debt. According to a report from the Employee Benefit Research Institute, 49.8 percent of families over the age of 75 have debt. The average debt for these families is $36,757. As a result, senior debt is a common issue when administering your parent's estate.
If you believe your parents or loved ones may die with debt, please feel free to contact the estate administration attorneys at the law firm of Puff & Cockerill LLC to determine the extent of the estate's liability. If you are named the executor or file with the surrogate court to be appointed administer of your parent's estate, you may wish to seek experienced counsel.