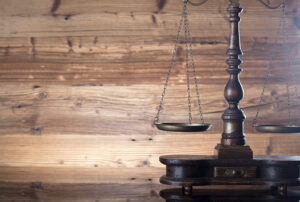 If you're searching for West Deptford law firms with years of experience and a record of litigation success in multiple legal areas, try contacting the offices of Puff, Sierzega & MacFeeters. Our office is located a short distance away in Woodbury, and we provide legal services in a wide variety of areas for West Deptford residents.
Puff, Sierzega & MacFeeters has been serving the legal needs of South Jersey residents and businesses for over 30 years now. We provide litigation, transactional and counseling services in all major practice areas, and we have the legal expertise to address your individual legal problems and achieve the best result for you at a reasonable and proportionate cost.
Our West Deptford Law Services
Our range of legal experience makes us a solid, dependable choice among West Deptford law firms. Legal services we offer include:
Estate Law – The passing of a loved one is a most stressful time. We can help you with estate planning to lessen the burden on grieving family members, and ensure that you have legal representation in cases of contested or fraudulent wills, or in cases of estate and probate administration.
Family Law – We offer a full range of family law services, from child custody and support to domestic violence and restraining order cases. We provide well-reasoned guidance and compassion and are a zealous advocate for clients experiencing such emotionally difficult times.
Real Estate Law – West Deptford law firms must be aware and appraised of the surprisingly complex real estate laws in New Jersey. We provide legal counsel for both buyers and sellers of homes, along with homeowner associations, developers and investors. Our expertise enables us to help you through the complicated legal issues that arise from real estate transactions.
Puff, Sierzega & MacFeeters also provides legal services in matters of business law, consumer fraud, personal injury and worker's compensation, and municipal court violations. Our attorneys and staff will address your personal legal problems individually and professionally, and achieve the best result for you.
If you're in need of legal counsel and representation in Gloucester County, contact us via phone or e-mail today and let us help you achieve the best result for you, your business, and your family.