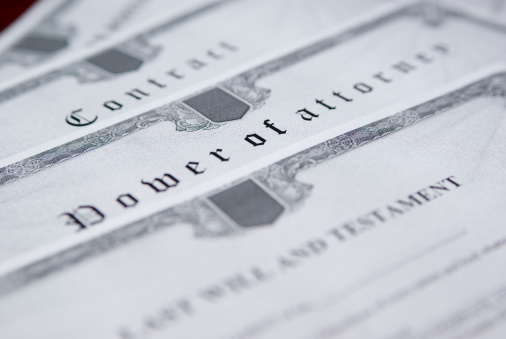 If you are searching for South Jersey lawyers for granting power of attorney, contact the law offices of Puff, Sierzega & MacFeeters. We are centrally located in Woodbury near the Gloucester County Courthouse, and we have been assisting clients with estate law and estate planning for over 40 years.
We practice in all forms of estate law, including planning wills, trusts and special family circumstances, and we routinely litigate estate disputes for our clients. None of us are going to live forever, and it's vital that we plan for our families' futures for the eventuality of ours or another's death. We can help you take care of your children and your beneficiaries, with the experience you need regardless of your income level and possessions.
Power of attorney is particularly important, because it is an official statement authorizing another person to act on behalf of a loved one. This documented authorization must be properly handled to avoid disputes, should an unfortunate situation arise with the principal authorizing that responsibility.
Your Experienced South Jersey Power of Attorney Lawyers
At Puff, Sierzega & MacFeeters, we've represented clients from every economic standing, from high net worth individuals to owners of modest estates. We have drafted hundreds of wills, and have litigated disputes in the Superior Court of New Jersey as well as other high courts in the state. We understand the importance of estate planning for everyone, and we are well familiar with legal disputes that arise from contested powers of attorney.
Many of our estate law clients come from word of mouth, and we're both proud and humbled by our clients' willingness to recommend us to others in such sensitive matters.
To find out more about how our successful experience sets us apart as South Jersey lawyers for granting power of attorney, contact Puff, Sierzega & MacFeeters today to schedule a consultation with one of our estate planning attorneys, or e-mail us at info@pufflaw.com. We're happy to help you plan for the future and for your family's peace of mind.