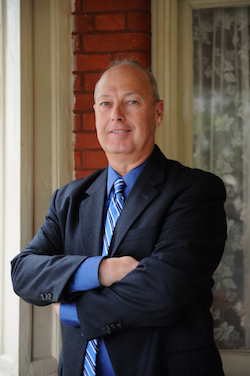 Mr. Kaser was raised in Williamstown, New Jersey. He attended St. Augustine Preparatory High School in Richland, New Jersey. Thereafter, Mr. Kaser attended Marquette University, where he graduated with a Bachelor of Science degree in Business Administration. Upon graduating from Marquette University, Mr. Kaser pursued his Juris Doctor degree from Drake University School of Law.
After graduating from law school, Mr. Kaser returned in to New Jersey to work in his father's law firm, Kaser & Pollis, in Williamstown. In 1987, Mr. Kaser purchased the firm. More recently, in April of 2014, Mr. Kaser merged his firm with Puff, Sierzega & MacFeeters.
Mr. Kaser's primary areas of practice are in banking and business law, real estate, estate litigation and major civil litigation matters. Within these areas, Mr. Kaser handles commercial and residential lending and litigation, securitization for commercial lending, foreclosure from lender and borrower perspective, regulatory compliance for banking clients and formation and structuring of closely held business entities, estate litigation and civil litigation matters.
For more than twenty-five years, Mr. Kaser has served as general legal counsel for Monroe Savings Bank. He was formerly appointed counsel to the Monroe Township Public Library and has also served as Municipal Prosecutor for Franklin Township.
In addition to his practice, Mr. Kaser is a Gloucester County Civil Trial Case Arbitrator and a New Jersey certified Foreclosure Mediator. Mr. Kaser has been an instructor for the American Institute of Banking and is an Adjunct Professor for Rowan College, teaching the American Bar Association approved paralegal program.
Mr. Kaser is admitted to practice law before the United States Supreme Court, the Courts of New Jersey and the Federal District Court for the District of New Jersey.
Mr. Kaser is a member of the New Jersey League of Community Bankers Legal Committee, the New Jersey State Bar Association and the Gloucester County Bar Association.
Mr. Kaser resides in Gloucester County with his wife.