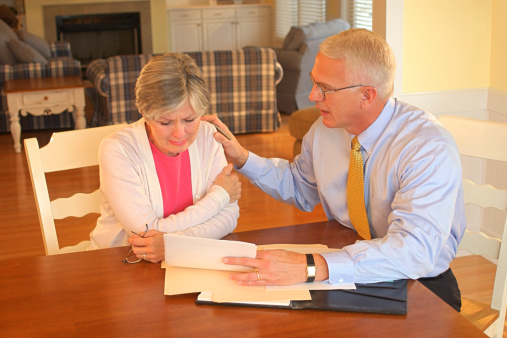 Probate is simply the process of proving a will's validity and authenticity after the decedent's death and thereafter transferring the decedent's property to the intended beneficiaries.  Probate is a court-supervised process, handled by the Surrogate's Court in the county in which the decedent lived.
How the Probate Process Works The probate process starts with the probate court validating the will and naming a personal representative. The personal representative is in charge of the decedent's estate. There are a few types of personal representatives, such as executors and administrators. When the decedent left a will, the executor is the individual specifically appointed by the decedent in his or her will. On the other hand, when a decedent does not draft a will, the decedent is said to have died intestate. When a decedent dies intestate, the administrator is typically nominated by the decedent's family.
Responsibilities of a Personal Representative The responsibilities of a personal representative are governed by the New Jersey Probate Act and the Internal Revenue Code, and include the following:
Collect and inventory all of decedent's assets
File income tax returns
File federal and state tax returns where applicable
Preserve and manage assets during administration
Sell property to meet the objectives of the estate
Review any life insurance policies
Aid beneficiaries in collecting life insurance policies
Consider all claims against the estate
Arrange for the transfer of all assets such as bank accounts, investment accounts, and the like
Distribute the estate in accordance with the decedent's will.
A common misconception is that the probate process is time consuming and expensive. In reality, however, the probate process in New Jersey is a simple, quick, and inexpensive process.
To schedule a consultation with one of our estate planning attorneys, please call our office (856) 845 – 0011 or email us at info@pufflaw.com.