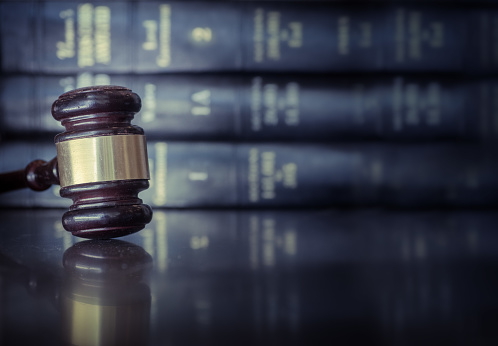 Puff, Sierzega & MacFeeters Law Offices has been serving clients throughout South Jersey in most major practice areas for over 35 years, and we are a respected and preferred choice in Mantua law firms. We are located just a short distance away in Woodbury, and our attorneys have a solid track record of successfully providing litigation and counseling services to individuals, businesses and families. Our team brings a wide range of experience to handling legal problems such as yours.
Experience matters more than almost anything else in the legal world. Inexperienced attorneys are very often unprepared for potential ploys from the other side, and often don't have familiarity with court systems and judges that they need. It's important for you in any legal situation to hire a law firm that has been a part of the community for many years, and understands the inner workings of the local courts.
A Law Firm With Experience For Mantua Residents
Below are some of the legal services we provide:
Estate Law. We can assist you with drafting wills and estate planning, and our attorneys have over one hundred years of combined experience litigating estate disputes such as fraudulent or contested wills and distribution of property. Whatever the value of the estate, big or small, we will achieve the best result for you and your family in this difficult time.
Family Law. The painful and emotionally draining matters of child custody, child support, adoption and other family law cases require a zealous legal advocate for your behalf. At Puff, Sierzega & MacFeeters, we provide you with well-thought out guidance and we'll fight for the best legal solution for you and your family.
Real Estate Law. Mantua law firms must be well-versed and experienced in the complicated New Jersey real estate laws. Puff, Sierzega & MacFeeters offers legal guidance for both buyers and sellers, and we litigate cases for multiple homeowners and condo associations in landlord/tenant disputes.
At Puff, Sierzega & MacFeeters, our team can also represent you and your family in matters of consumer fraud, worker's compensation and personal injury litigation among many other legal services. Our experience and litigation success among Mantua law firms are why so many of our referrals are by word of mouth. We will work to achieve the best legal results for you, your business and your family, at a fair and proportionate price.
Call us at (856) 845-0011 today or contact us through this website. Let Puff, Sierzega & MacFeeters provide your legal guidance through this time and help you get back to your life again.
Save