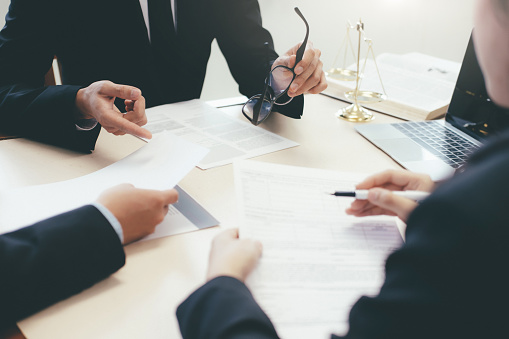 Puff, Sierzega & MacFeeters Law Offices is your destination for lawyers in South Harrison Township. We've been serving Gloucester County for over 40 years from our office in Woodbury, and we're ready to provide for your legal needs in most every situation. At Puff, Sierzega & MacFeeters, we are dedicated to achieving the best possible legal results for you and your family, at a reasonable and proportionate cost.
Our South Harrison Township Lawyers' Services
Our attorneys offer legal representation and assistance for South Harrison Township residents in a wide variety of practice areas, including:
Estate Law. We can assist you with legal transactions to help with the vitally important estate planning for your family's future, regardless or your economic standing. We can also represent you in estate legal matters, such as contested wills or misappropriated assets. Our attorneys understand how emotional this process can truly be, and we work hard to foster a close and compassionate relationship with clients.
Estate Administration. Jeffrey V. Puff has over 40 years of experience in estate law, and has a thorough understanding of estate administration and the estate laws of New Jersey. He can assist you in matters of power of attorney, challenging a will, guardianship and much more.
Family Law. Puff, Sierzega & MacFeeters has successfully represented many clients in divorce cases, custody disputes, pre- and post-nuptial agreements and other areas. We work to find the easiest and most cost-effective solution, often finding alternatives to litigation when possible. Our attorneys work to help you get through difficult emotional periods, reduce your financial strain, and move forward with your life.
Real Estate Law. Whether you require legal representation in real estate transactions, landlord/tenant disputes, or breaches of contract, we can effectively represent you. Our Pitman attorneys have a thorough understanding of the complex real estate laws in the state of New Jersey, and we know how to protect your legal rights.
From our convenient location in Woodbury, Puff, Sierzega & MacFeeters can answer your need for lawyers in South Harrison Township. We invite you to use this form to e-mail us your questions or request an initial consultation. We look forward to helping you through your legal challenges and live your life again.