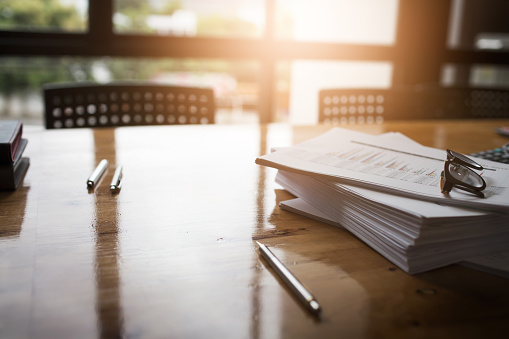 If you are seeking capable and experienced lawyers in Glassboro NJ for family, estate or property disputes, reach out to the law firm of Puff, Sierzega & MacFeeters. We've been successfully practicing in Gloucester County for over 40 years, from our centrally located office in Woodbury. At Puff, Sierzega & MacFeeters, we can help you and your family achieve the best legal results at a reasonable cost.
Services of Lawyers in Glassboro NJ
Our Pitman law firm and attorneys represent Glassboro area residents in multiple practices, including:
Estate Law. Estate planning is vitally important for families in the event of a family member's death or incapacitation. Puff, Sierzega & MacFeeters can help you with estate planning regardless of your net worth. We also can represent you in estate disputes, from contested wills to misappropriated assets. Our attorneys are compassionate and dedicated to helping your family through what can be an extremely trying time.
Family Law. Puff, Sierzega & MacFeeters attorneys have years of experience litigating and negotiating divorces, family disputes, custody, and many other family law matters. We can help you find the best solution for your future and your family, either through litigation or other means. We often find cost effective non-litigation solutions that can lessen your financial and emotional strain.
Real Estate Law.  Our attorneys have been practicing real estate law in the state of New Jersey for many years, and we're thoroughly versed on our state's often complex real estate laws. We can represent you through property sales, landlord/tenant disputes, breach of contract matters, and much more. Whether you're a property owner, landlord or tenant, we know how to protect your legal rights.
At Puff, Sierzega & MacFeeters, our attorneys offer a wide range of legal experience and expertise across the legal spectrum. Our attorneys enable our firm to be a full-service law firm, able to provide professional representation for all of our client's issues and matters. Our initial consultation fees are very reasonable, and we listen to your problems and matters, discuss and tailor legal solutions, and quote a reasonable and proportionate fee to our client's matter at issue.
For cost-effective and compassionate lawyers in Glassboro NJ, call the Pitman office of Puff, Sierzega & MacFeeters, or use this form to request a consultation. We can help you through your legal troubles and move forward with your life.