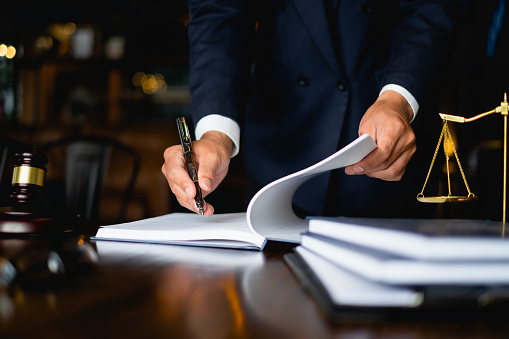 Puff, Sierzega & MacFeeters Law Offices is your established choice for lawyers in East Greenwich Township. We are located near you in Woodbury, and we have been providing successful legal representation to clients for over 40 years in South Jersey. We work toward solutions that keep your costs low while still representing your best interests
Our firm is dedicated to the best possible legal results at a reasonable and proportionate cost. We are a full-service law firm that can assist you with most all of your legal needs. We meet with you for a reasonably priced consultation, and we discuss and tailor legal solutions for you at the most reasonable cost possible.
Our East Greenwich Township Legal Services
We provide representation, litigation, and counsel to East Greenwich Township residents in multiple practice areas:
Estate Law and Estate Planning. No matter what level your economic standing is, we can assist you with vitally important estate planning in the event of death or incapacitation. We represent our clients in estate disputes, misappropriated assets, and contested wills. We understand the emotional and personal struggles of estate law, and we work hard to establish a strong relationship with our clients through the process.
Family Law. Our family law attorneys are highly experienced professionals in matters of divorce, child custody and child support, domestic violence cases and more. We can guide you through the most stressful and difficult times in your life, and we work to find cost-effective alternative dispute resolution. Our goal is to help resolve your legal matters and reduce your financial and emotional stress as much as possible.
Real Estate Law. In New Jersey, real estate laws can be extremely complex. Our real estate attorneys have a thorough understanding of legal processes for residential/commercial property sales, landlord/tenant disputes, fraud and many other legal situations. We have represented many homeowners and condo associations successfully, and we know how to protect your legal rights.
Whatever your need is for effective and reasonable lawyers in East Greenwich Township, the attorneys at Puff, Sierzega & MacFeeters in Pitman are here to help. Call us today to request a consultation, or use this online form to e-mail us your legal questions. We can help you achieve the best results and move forward with your life again.