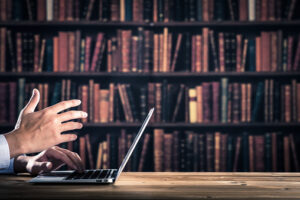 Welcome to the Puff, Sierzega & MacFeeters website. If you are searching for litigation, transaction and counseling help from Gloucester County law firms, we hope you have a look around this website and find out more about the services we offer.
Choosing an attorney to represent your most vital interests for any reason is no easy task. It's difficult to sort through the online reviews and ads and decide who to trust. Your best choice is to go with attorneys who are established in the community and have the experience to know what to expect in the local courtroom.
Puff, Sierzega & MacFeeters has been serving the legal needs of individuals, businesses and families throughout Gloucester County and South Jersey for over 35 years, and our attorneys cover the legal spectrum of experience to tailor legal solutions to your individual needs. We operate from our conveniently located office near the Gloucester County Courthouse in Woodbury.
Our Gloucester County Law Firms services include:
Estate Law – Our estate planning attorneys handle a wealth of legal services to dictate how you or your business's property and belongings will be distributed in the event of your death or incapacity. We will help you prepare to lessen the burden on your family in a most difficult time.
Family Law – When it comes to the extremely sensitive matters of child support, adoption, alimony, parental rights and other emotionally difficult litigation, we have a team of experienced attorneys ready to be a zealous advocate for your needs and obtain the best possible result for you and your family.
Real Estate Law – In New Jersey especially, real estate laws are extremely complex. Gloucester County Law Firms have special legal challenges when it comes to home and property sales, lease agreements, closing and documentation reviews. We have been serving as counsel for multiple homeowners and condo associations throughout South Jersey, and we bring extensive knowledge and experience to meet our clients' real estate legal needs.
Puff, Sierzega & MacFeeters offers other legal services too, including business and consumer law, personal injury and worker's compensation, and municipal court violations. Among Gloucester County law firms, we are among the most experienced and knowledgeable in a wide range of litigation services.
Puff, Sierzega & MacFeeters stands ready to be your legal advocate at a price that is reasonable and proportionate. Contact us by phone or e-mail today and let us help you resolve your Gloucester County legal issues and move forward with your life.