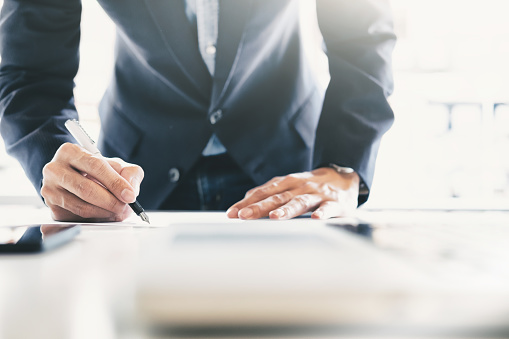 Thank you for visiting the website of the Law Offices of Puff, Sierzega & MacFeeters. If you or someone you know is searching for Deptford law firms with experience, expertise, and a track record of success in all major practice areas, take a look throughout this website and the legal services we offer.
When you find yourself needing an attorney, whether it's for family, estate, or otherwise, you are best off choosing an attorney that has been handling cases like yours in the courts for many years. An experienced attorney knows what to expect from the other side, how the courts operate and what they look for, and how to best represent your rights.
Puff, Sierzega & MacFeeters has an office nearby in Woodbury, and we have been helping clients with their legal needs throughout South Jersey for over 35 years and counting, and we bring a wealth of experience in trying cases like yours.
Our Deptford Law Firm Services
As a respected choice among Deptford law firms, we provide these legal services among others:
Estate Law. Puff, Sierzega & MacFeeters can bring over 100 years of combined experience to address the legal requirements of drafting wills and estate planning, and we also represent you in litigating estate disputes such as fraudulent or contested wills and estate administration. We will achieve the best result for you and your family in the most stressful of times.
Family Law. We have proven successful experience in matters of child custody, child support, domestic violence and other family law litigation. Puff, Sierzega & MacFeeters is prepared to be a zealous advocate on your behalf in such emotionally charged situations.
Real Estate Law. Deptford law firms need to be studied in and aware of New Jersey real estate laws, which are more complex than those in other states. We have the knowledge, expertise and experience to assist you in buying or selling, and we have served as counsel for multiple homeowners and in landlord/tenant disputes.
Puff, Sierzega & MacFeeters can also assist you with your legal needs in matters such as consumer law, worker's compensation, personal injury protection and municipal court violations. Many of our referrals come from word of mouth, as a testament to our litigation success. Our attorneys will achieve the best result for you and your family, at a reasonable and proportionate price.
Call us today at (856) 845-0011 or e-mail us through this website to arrange a consultation. We look forward to being an advocate for you and bringing you the best possible legal results.