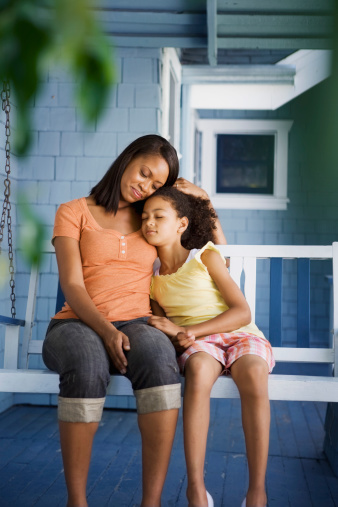 Child custody is a sensitive, but critical aspect of the family law process. There is no more important issue in the realm of family law, than the best interest of a child. Making arrangements for the care, custody, support and control of minor children is a priority for the family court and the family law attorneys at Puff, Sierzega & MacFeeters, LLC.  Each and every decision made in this process will have a significant impact on your children and your parenting role.
Child Custody determinations and parenting time plans are made in the context of divorce cases, as well as non-dissolution matters, where the parents of the child may never have been married. Child Custody determinations can also be made on an emergent basis, such as in connection with Domestic Violence Restraining Orders. In all cases, legal custody, (the right to make major decisions regarding health, education and welfare of the child), as well as physical custody (a parenting plan to determine when a child is with each parent), must be determined.
Absent any issues of a parent's fitness, the law of New Jersey presumes that both parents' right to custody is equal. Many factors determine the type of parenting plan, and how parents share responsibilities and important events, such as holidays, birthdays and vacation time.
Our family law attorneys effectively and diligently work towards favorable outcomes for our clients, prioritizing your children's needs and interests. In our pursuit of your goals and objectives, we provide well-reasoned legal guidance through the intricacies of New Jersey Statutes regarding child custody. Our family law department will advise you of your options regarding child custody arrangements that serve your children's best interests.
Our family law attorneys handle custody matters in connection with divorces, legal separations, abuse prevention, interstate jurisdictional disputes and other family law actions. For over 30 years, we have provided our clients with successful settlements and litigated complex, high-conflict, child custody matters. Our family law department's exclusive focus on family law issues provides tailored and experienced legal representation for you and your children.
To schedule a consultation with one of our family law attorneys, please call (856) 845 – 0011 or email us at info@pufflaw.com