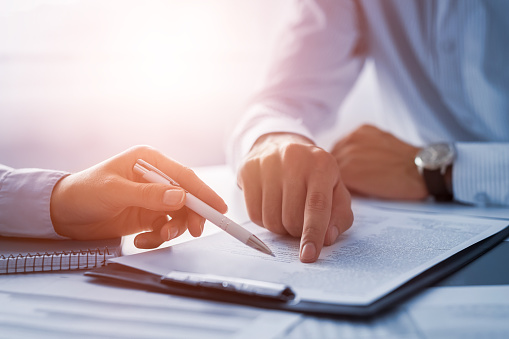 If you are in need of legal assistance and are searching for Brooklawn law firms, try calling the offices of Puff, Sierzega & MacFeeters. We are located in nearby Woodbury and provide legal services in multiple areas to residents throughout Gloucester County.
We serve clients ranging from college students to families and businesses, and our wide range of experience for over 35 years enables us to tailor legal solutions for your individual situation, and to help you prepare for what to expect in a courtroom.
Our Brooklawn Law Firm Services
At Puff, Sierzega & MacFeeters, our law services include:
Estate Law. In cases of estate planning for loved ones, litigating contested wills, or offering legal guidance for executors and trustees, you need professional and expert legal representation. At Puff, Sierzega & MacFeeters, we have over 100 years of combined experience drafting wills and representing clients in disputes in the highest courts in New Jersey. We have the knowledge to be a zealous legal advocate for you and your family in difficult times.
Family Law. We provide counsel and litigation services in adoption disputes, assisted reproductive technology, child custody and support cases and a number of family law disputes. We can offer you reasonable legal guidance that will help relieve the financial and emotional stress associated with these charged events. Whenever possible, we will work to achieve a less costly alternative dispute resolution for you and your family.
Real Estate Law. Brooklawn law firms need to be aware of the ever-changing and complex real estate laws in the state of New Jersey. We have over 30 years of combined experience in real estate transactions representing buyers and sellers. We represent clients in home and property sales, landlord/tenant disputes, and condo association laws among other fields. Our team can represent you and your legal rights throughout the process.
We provide services for other clients as well, such as representation for college students involved in DUI or juvenile crimes, business and consumer law, and personal injury/worker's compensation. If you are a Brooklawn resident in need of legal services, contact us today for a consultation. We are dedicated to the best result for you and your family.