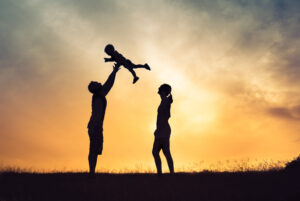 If you are planning to begin a family or add to your existing family through adoption, it's important for you to demonstrate to a court that you are legally able to do so. At Puff, Sierzega & MacFeeters, LLC, our team is the experienced answer to your search for adoption lawyers in Gloucester County. We can discuss your needs with you, explain how to present your case as adoptive parents, and present your legal information to the court. Puff, Sierzega & MacFeeters can ensure that the legal process of adoption is as smooth as possible for you.
Our office is centrally located in Woodbury, convenient to I-295 and NJ Routes 45 and 47 and just steps from the Gloucester County Courthouse. It's easy to visit us anytime from any direction and meet with one of our family law attorneys.
While you have many choices of adoption agencies in Gloucester County, your adoption still must ultimately be approved by the court. You may think that you are prepared for the proceedings, but it's important to have effective legal representation. Through examining your finances, credit history, background checks, and other required information, an effective family law and adoption attorney can make the best possible case in court that adoption is the best thing for the child.
The experienced family law and adoption attorneys at Puff, Sierzega & MacFeeters have a singular focus for our clients. We work to provide effective and professional representation, and to help our clients reach their objectives. We understand that adoption can be a very happy but also very emotionally draining time, and we strive to connect with our clients on a personal level, keep their legal costs down, and ensure timely and practical outcomes.
If you know that your adopting a child is the best thing for the child and your family, call on Puff, Sierzega & MacFeeters to be your adoption lawyers in Gloucester County. We'll help you make the case to approve your adoption, and help you start or grow your happy family.
Contact Your Gloucester County Adoption Lawyers Today.
Contact us today for a consultation or click here to e-mail us your questions. We're looking forward to helping you and your family grow.