Tag Archives:
NJ
---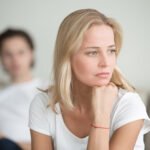 Acquiring an interest in a marital home in NJ depends on a number of factors. Many clients have posed the question: Do I have an interest in my marital home, even if my spouse owned it prior to the marriage? The short answer is, that depends on the facts of your case. Every case in matrimonial law, is very fact specific. A general answer to the question could change, or turn on one small fact. It is imperative that if you have any questions or concerns regarding your rights to an interest in a marital home, that you seek a full consultation, so that the particular circumstances of your matter can be properly analyzed.
In general a non-titled spouse can, in fact, acquire an interest in a marital home, which serves as the Marital Residence during the marriage even if they did not have interest prior to the marriage. This can be accomplished in a number of ways, most commonly as set forth below:
4 Ways to Establish Interest a Marital Home
1. Purchase in Contemplation of Marriage: 
If the home is purchased within a reasonable period of time prior to the parties' engagement or marriage, and they move into it together with the intention that it will be their marital home, it is a full marital asset, and completely subject to equitable distribution.  Remember, it is equitable not equal. So if one party put down $50,000.00 from a premarital home, or gift from parents, etc. there is room to argue a disproportionate amount of division or credit owed back. The more time that passes between purchase and the divorce, the less weight premarital asset usage or gifts from parents will have. Gathering fact about these circumstances is crucial: did the parties both go with the realtor to look for houses? Did one spouse have a credit problem and that is the only reason they are not on the loan and deed? Etc.
2. Mortgage principal pay down. 
If marital earnings are used to pay the mortgage (regardless of who's paying it—titled or untitled spouse) the untitled spouse will obtain an interest of 50% of the mortgage pay down.  The untitled spouse does not get a dollar for dollar credit on mortgage payments, since there is a reasonable rental value to living somewhere and only actual equity is divisible.
3. Capital Improvement made during the marriage
Capital Improvement made during the marriage with marital indebtedness or marital effort.  If a home, which is otherwise a passive asset (only increases in value due to market conditions) is improved by the parties putting on an addition, adding square footage, installing essential enhanced systems such as HVAC where there was none before, adding decks, renovating kitchens or baths, the value of the capital improvements, or enhanced appraised value received as a result of the capital improvements– could be shared.  This turns on facts. For example, if the improvements were funded with another separate asset—inheritance funds, gifts from a parent, sale of another pre-marital asset, then the untitled spouse would not necessarily acquire an interest. However, if the improvements were funded by both or one of the parties' marital earnings, or a joint mortgage, then yes, the untitled spouse would acquire an interest.
4. Adding Untitled Spouse's Name to Deed. 
This is the most common way pre-marital homeowners either purposely or unwittingly, transfer interest a marital home, to the untitled spouse. The minute the titled spouse puts the non-titled spouse on the Deed, it is considered a "marital gift" fully subject to equitable distribution. The amount of the interest will again, turn on the facts:  for example, how long has the home been in both names? What contributions or improvements were made to the house by each or both of the parties?
For further information on your interest in a marital home, or to discuss your particular circumstances, please contact our office for a consultation.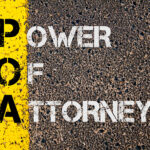 A Power of Attorney document (POA) is a document that provides an efficient and cost effective transfer of authority from you to another. With a power of attorney, you can rest assured that in the event of your incapacity, a person you have selected will have the authority to act on your behalf with a clear understanding of your priorities and goals.
Without a POA, you expose yourself and your family to costly and potentially confusing legal proceedings, and the intervention of state authority. It is simply a fact that in the absence of a POA, you have created a vacuum of authority wherein the court, not you, makes the call as to the identity of your agent. That agent will then have the authority to proceed on your behalf, to make binding decisions that may or may not be in accordance with your intent.
Power of Attorney authority may be granted temporarily, and it can be withdrawn in the event that you change your mind as to either your selected agent or the scope of the authority granted therein.
When there is no Power of Attorney, legal costs can decimate one's estate with an undesirable outcome. The worst calls we receive are, "My dad has Alzheimer's and now he cannot sign a check." It's too late then. You should create a POA before the fact, while you're lucent and competent. In fact, we recommend creating a POA at 18, when you become an adult. No one knows how their lives will proceed, all we can do is prepare ourselves so that whatever occurs, our families and ourselves are protected and prepared to the full extent possible. As Benjamin Franklin professed, "a stitch in time, saves nine."
Q: What type of situation warrants the need for a Power of Attorney?
A: Incapacity – the onset of a short-term or long-term debilitating condition either physical, mental or emotional – typically triggers the use of a POA.
Q: What details should be covered in the document
A: The Power of Attorney grants the authority to do what you want to have done. POAs are typically narrowly construed by the court, so the document should be detailed according to your wishes. Unless powers are specifically and clearly stated, they do not exist.
A Power of Attorney can be limited to a single financial account or can encompass the entirety of an individual's estate. In the former, each asset should be considered. We highly recommend adding additional powers that should be covered in your Power of Attorney and listed as follows:
Health Care Decisions – In a world where HIPAA limits a physician's ability to disclose health care information, it is vital for an agent to have authority to interact with the medical community to make decisions on your behalf.
Long-term Health Care – Long-term health care planning powers should be expressly stated. The more guidance you can provide your agent and your family, the easier you will make their decisions.
Financial Authority – Money supports your care. A plan should be in place so that your agent understands the authority he has been granted and your wishes as to the liquidation/expenditure of your assets.
Real Estate – whether the POA should grant the agent's authority to sell, transfer, and/or mortgage real property is an important discussion, especially where Medicaid considerations are involved.
Gifting / Discretionary Spending – without express written authority from you to make gifts, your agent will not be able to give Christmas or Birthday gifts to your family, or even tithe to your church.
Q: Why should I hire an attorney to create a Power of Attorney?
A: An experienced attorney can provide insight and understanding in the creation of a document that is too often treated as a throw-away. The fact is a well-crafted document, within the context of our hopes and intentions, can support our families in times of crisis. Simple legal forms often lack the express authority and detail required to perfect an individual's goals and objectives.
Further, a carefully drafted and properly executed POA is a form of litigation prevention. In a world where families can be extraordinarily aggressive in asserting authority over still-living elders, a defendable POA is the first layer of protection to ensure that your intentions will be honored.
For more information about Power of Attorney documents, you should contact an experienced estate planning attorney. An experienced attorney may help you understand the benefits and details of a POA to help enable you to make the proper decisions for you and your loved ones.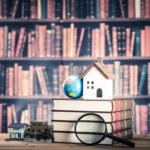 New Jersey real estate laws around inheriting real estate can efficiently and effectively keep a family home or property in the family. Maintaining a family property in the family legacy is an admirable and attainable goal for many parents and grandparents. "Life Estate" transfers are a great option in many families.
In New Jersey, a person inheriting real estate by Will, by intestacy laws, or a house may be deeded shortly prior to the death of family members. Under each circumstance, the child or children often wish to keep the property in the family. In order to preserve the family home or property, there are a number of issues that must be addressed to pass the opportunity of home ownership to your descendants. These considerations should be reviewed with an estate planning or real estate attorney to ensure each category is properly and adequately addressed with the family's objective in mind.
The following is a truncated list of the many considerations that a parent or grandparent should consider when deciding to pass on a property or home to their descendants, either by Will, intestacy or gift. To view a complete publication prepared by the Law Offices of Puff & Cockerill, LLC, including detailed sections to the following 21 considerations, please read the full article here>>>
Things to consider when inheriting real estate in NJ
1. Tax Basis for Capital Gains Tax when inheriting real estate
2. Real Estate Taxes
3. Due Diligence
4. Title Report
5. Survey
6. Risk of Lack of "Due Diligence"
7. Homeowners Insurance
8. Existing Mortgage
9. Rebates
10. Being Sued as Grantee
11. College Planning
12. Gift Taxes
13. Medicaid Planning
14. Disability of Your Children or the Grantees
15. In Whose Name Should the Property be Transferred To
16. Possession (inheriting real estate)
17. Joint Ownership Among Siblings or Others Who are not Married
18. Who is Your Roommate?
19. To Obtain a Mortgage/Home Equity Loan
20. Senior Freeze Act or Real Estate of Seniors
21. Your Decision
We encourage all individuals and families who wish bestow upon their children or grandchildren their family home, before or after death, to review their estate planning documents, including their wills and Deeds, in light of foregoing considerations. If you do not have an estate plan, now is the time to schedule a consultation with an estate planning attorney to formulate and effectuate a plan.