Tag Archives:
Gloucester County
---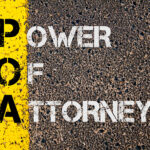 A Power of Attorney document (POA) is a document that provides an efficient and cost effective transfer of authority from you to another. With a power of attorney, you can rest assured that in the event of your incapacity, a person you have selected will have the authority to act on your behalf with a clear understanding of your priorities and goals.
Without a POA, you expose yourself and your family to costly and potentially confusing legal proceedings, and the intervention of state authority. It is simply a fact that in the absence of a POA, you have created a vacuum of authority wherein the court, not you, makes the call as to the identity of your agent. That agent will then have the authority to proceed on your behalf, to make binding decisions that may or may not be in accordance with your intent.
Power of Attorney authority may be granted temporarily, and it can be withdrawn in the event that you change your mind as to either your selected agent or the scope of the authority granted therein.
When there is no Power of Attorney, legal costs can decimate one's estate with an undesirable outcome. The worst calls we receive are, "My dad has Alzheimer's and now he cannot sign a check." It's too late then. You should create a POA before the fact, while you're lucent and competent. In fact, we recommend creating a POA at 18, when you become an adult. No one knows how their lives will proceed, all we can do is prepare ourselves so that whatever occurs, our families and ourselves are protected and prepared to the full extent possible. As Benjamin Franklin professed, "a stitch in time, saves nine."
Q: What type of situation warrants the need for a Power of Attorney?
A: Incapacity – the onset of a short-term or long-term debilitating condition either physical, mental or emotional – typically triggers the use of a POA.
Q: What details should be covered in the document
A: The Power of Attorney grants the authority to do what you want to have done. POAs are typically narrowly construed by the court, so the document should be detailed according to your wishes. Unless powers are specifically and clearly stated, they do not exist.
A Power of Attorney can be limited to a single financial account or can encompass the entirety of an individual's estate. In the former, each asset should be considered. We highly recommend adding additional powers that should be covered in your Power of Attorney and listed as follows:
Health Care Decisions – In a world where HIPAA limits a physician's ability to disclose health care information, it is vital for an agent to have authority to interact with the medical community to make decisions on your behalf.
Long-term Health Care – Long-term health care planning powers should be expressly stated. The more guidance you can provide your agent and your family, the easier you will make their decisions.
Financial Authority – Money supports your care. A plan should be in place so that your agent understands the authority he has been granted and your wishes as to the liquidation/expenditure of your assets.
Real Estate – whether the POA should grant the agent's authority to sell, transfer, and/or mortgage real property is an important discussion, especially where Medicaid considerations are involved.
Gifting / Discretionary Spending – without express written authority from you to make gifts, your agent will not be able to give Christmas or Birthday gifts to your family, or even tithe to your church.
Q: Why should I hire an attorney to create a Power of Attorney?
A: An experienced attorney can provide insight and understanding in the creation of a document that is too often treated as a throw-away. The fact is a well-crafted document, within the context of our hopes and intentions, can support our families in times of crisis. Simple legal forms often lack the express authority and detail required to perfect an individual's goals and objectives.
Further, a carefully drafted and properly executed POA is a form of litigation prevention. In a world where families can be extraordinarily aggressive in asserting authority over still-living elders, a defendable POA is the first layer of protection to ensure that your intentions will be honored.
For more information about Power of Attorney documents, you should contact an experienced estate planning attorney. An experienced attorney may help you understand the benefits and details of a POA to help enable you to make the proper decisions for you and your loved ones.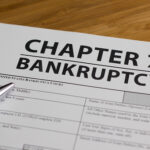 A Gloucester County bankruptcy must file in the New Jersey District Bankruptcy Court in Camden, New Jersey. For over 25 years, the Gloucester County bankruptcy attorneys at Puff & Cockerill, LLC, have helped ease the financial burden for individual's facing debt and bankruptcy.
Why Chapter 7 Bankruptcy?
Today, many Gloucester County households are living paycheck to paycheck and are just barely able to afford their monthly bills as they come due. What happens to those bills when someone loses a job or when someone becomes disabled or unable to work for a long period? The answer is simple: the bills keep coming and debt accumulates.
Dealing with these monthly bills and debt is stressful when you do not have money coming in to pay them. Bill and debt collectors do not want to hear that you lost your job, you are currently unable to work due to disability, or that you are on a fixed income and cannot afford to pay their bills. Bill and debt collectors only want to know when and how much they are going to be paid.
A Chapter 7 bankruptcy is available to "discharge" most, if not all, of your unsecured debt, for those people who are eligible. A "discharge" releases a debtor from personal liability for the debt owed. This occurs when the debtor asks the Bankruptcy Court to be legally relieved of the obligation to repay an unsecured debt, such as credit card debt, unpaid medical bills, unpaid utility bills, etc. A Chapter 7 bankruptcy will not eliminate secured debts, such as mortgage payments and car loans.
To be eligible for a Chapter 7 bankruptcy, a debtor must demonstrate that his/her income is low enough to file a Chapter 7 bankruptcy. In order to qualify, a debtor must pass what is referred to as the "means test." Under the "means test," if a debtor's current monthly income is less than the median income for a household of his/her size, the debtor will pass and thus be eligible to file a Chapter 7 bankruptcy.
On the other hand, if a debtor's income exceeds the state median, the debtor must determine whether he/she has enough "disposable income" (income left over after payment of allowed monthly expenses) to pay off a portion of their unsecured debt. The higher the monthly disposable income is, the less likely a debtor will be able to file a Chapter 7 bankruptcy.
Local Gloucester County bankruptcy lawyers
For over 25 years, the attorneys at Puff & Cockerill, LLC, have helped ease the financial burden for individual's facing debt and bankruptcy in Gloucester County. We encourage all local individuals to consult an experienced Gloucester County bankruptcy attorney.
If you choose to set up an appointment with one of our experienced Gloucester County bankruptcy attorneys, it will be helpful to compile and bring the following documents to better assist and explain the best options available to you:
A listing of your creditors, the amounts owed and a description of their claims;
Documents detailing your monthly income;
Documents detailing your interest in real property, including a most recent tax assessment; and
A listing of your monthly expenses.