Category Archives:
divorce law
---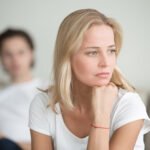 Acquiring an interest in a marital home in NJ depends on a number of factors. Many clients have posed the question: Do I have an interest in my marital home, even if my spouse owned it prior to the marriage? The short answer is, that depends on the facts of your case. Every case in matrimonial law, is very fact specific. A general answer to the question could change, or turn on one small fact. It is imperative that if you have any questions or concerns regarding your rights to an interest in a marital home, that you seek a full consultation, so that the particular circumstances of your matter can be properly analyzed.
In general a non-titled spouse can, in fact, acquire an interest in a marital home, which serves as the Marital Residence during the marriage even if they did not have interest prior to the marriage. This can be accomplished in a number of ways, most commonly as set forth below:
4 Ways to Establish Interest a Marital Home
1. Purchase in Contemplation of Marriage: 
If the home is purchased within a reasonable period of time prior to the parties' engagement or marriage, and they move into it together with the intention that it will be their marital home, it is a full marital asset, and completely subject to equitable distribution.  Remember, it is equitable not equal. So if one party put down $50,000.00 from a premarital home, or gift from parents, etc. there is room to argue a disproportionate amount of division or credit owed back. The more time that passes between purchase and the divorce, the less weight premarital asset usage or gifts from parents will have. Gathering fact about these circumstances is crucial: did the parties both go with the realtor to look for houses? Did one spouse have a credit problem and that is the only reason they are not on the loan and deed? Etc.
2. Mortgage principal pay down. 
If marital earnings are used to pay the mortgage (regardless of who's paying it—titled or untitled spouse) the untitled spouse will obtain an interest of 50% of the mortgage pay down.  The untitled spouse does not get a dollar for dollar credit on mortgage payments, since there is a reasonable rental value to living somewhere and only actual equity is divisible.
3. Capital Improvement made during the marriage
Capital Improvement made during the marriage with marital indebtedness or marital effort.  If a home, which is otherwise a passive asset (only increases in value due to market conditions) is improved by the parties putting on an addition, adding square footage, installing essential enhanced systems such as HVAC where there was none before, adding decks, renovating kitchens or baths, the value of the capital improvements, or enhanced appraised value received as a result of the capital improvements– could be shared.  This turns on facts. For example, if the improvements were funded with another separate asset—inheritance funds, gifts from a parent, sale of another pre-marital asset, then the untitled spouse would not necessarily acquire an interest. However, if the improvements were funded by both or one of the parties' marital earnings, or a joint mortgage, then yes, the untitled spouse would acquire an interest.
4. Adding Untitled Spouse's Name to Deed. 
This is the most common way pre-marital homeowners either purposely or unwittingly, transfer interest a marital home, to the untitled spouse. The minute the titled spouse puts the non-titled spouse on the Deed, it is considered a "marital gift" fully subject to equitable distribution. The amount of the interest will again, turn on the facts:  for example, how long has the home been in both names? What contributions or improvements were made to the house by each or both of the parties?
For further information on your interest in a marital home, or to discuss your particular circumstances, please contact our office for a consultation.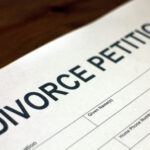 When filing for divorce there are things you should know before starting the process. Do you know what your mortgage payment and property taxes are? Do you know who your mortgage company is? These are just two of the many basic questions that are discussed during the initial interview process when you consult with an attorney in a divorce case. It is crucial to have a firm understanding of your finances, expenses, assets and debt when you are going to file for divorce. And yet, many spouses have little to no understanding of these things. It is very common for one spouse to be the "Captain of your financial ship." A First Mate's duties require them to have intimate knowledge of how the ship works, and be able to take over at a moment's notice in the event of emergency or catastrophe. Similarly, spouses should also be completely familiar with the family's finances and how expenses are paid and serviced.
Forget about filing for divorce or dissolution for a second. What would happen if the spouse who controls or "deals with" all of the finances suddenly became ill, incapacitated or died? Are you in the position to take over the bills, expenses and financial dealings? Or would you be adrift on a vast sea of paper? What you don't know can, in fact, hurt you.
One of the most important documents you are required to complete and file with the Court when filing for divorce process is a Case Information Statement. That statement provides the Court and the parties' attorneys with a detailed "financial snapshot" of your life. The more complete that statement is, with supporting documentation, the less work, time and expense will be involved in the court proceedings. If you would have "no idea" how to complete such a statement, now is the time to figure it out—even if you believe that you are in a stable and happy marriage.
Knowledge is power, and can mean the difference between sharing in a valuable asset or losing it altogether. Many types of employment, especially those in the public sector, carry distinct benefits which the spouses have a right to share in. You cannot share in it, however, if you don't know about it. One excellent example of such a benefit is "Sick Day Pay". Sick days accrue if they are not otherwise used during a calendar year. Those unused sick days are then "banked". Upon retirement, he or she gets paid for the unused sick days, which can translate into tens of thousands of dollars.
"I don't know" places people at a distinct disadvantage in the context of filing for divorce. Familiarize yourself with your bank accounts, spending patterns, life insurance policies and bills. Know where the important documents are, and make sure you have access to copies.
Every case is fact sensitive and there may be documentation that is pertinent to your circumstances. A full consultation with an experienced matrimonial/family law attorney (now!) will guide you as to what other documents may be necessary to address your case.
Contact Puff & Cockerill, your Gloucester County divorce advocates.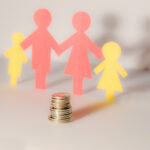 A new NJ Child Support Termination Law Becomes Effective February 1, 2017. Governor Christie signed S-1046/A-2721 into law on January 19, 2016. The new legislation establishes 19 as the age when NJ child support and/or medical support obligation shall end. This law will be effective February 1, 2017 and will apply to all child support orders. However, child support may continue up to age 23 if: (1) the child is in high school; (2) attending full-time college, vocational or graduate school; (3) is disabled; (4) if the parties reach an agreement; or (5) if support is granted by the Court. Furthermore, if your Final Judgment of Divorce or support order specifies a termination date other than the child's 19th birthday, the termination date in the court order/Final Judgment of Divorce will be enforced.
Families that have a child:
1) Over the age of 22 ¾ as of February 1, 2017 shall receive a Notice of NJ Child Support Obligation Termination. This notice will indicate that child support will end on May 1, 2017 (and not the child's 19th birthday).
2) Between the ages of 22 ½ and 22 ¾ as of February 1, 2017 will be mailed a Notice of NJ Child Support Obligation Termination on February 1, 2017 with child support terminating on August 1, 2017.
3) Between the ages of 18 ½ and 22 ½ as of February 1, 2017 will be mailed a Notice of Proposed Child Support Obligation Termination on February 1, 2017, with child support ending August 1, 2017.
4) If the dependent turns 19 after August 1, 2017 you will receive a Notice of Proposed NJ Child Support Obligation Termination 180 days before your child's 19th birthday. If there is no response, a second notice shall be sent out. If no continuation or request is filed, the support obligation will end as of the child's 19th birthday.
This Notice will have information as to how to request a continuation of child support as well as how to modify a NJ child support obligation. Furthermore, in cases in which there are arrears after child support is terminated, the noncustodial parent will still be responsible for paying off those child support arrears.
It is extremely important to respond if you wish to oppose termination. An application or motion may be filed with the Court if you receive an updated order, wish to oppose it, or wish to adjust child support.
We encourage all individuals to review their child support and medical support obligations with their attorneys in light of the new legislation that will be in effect February 1, 2017.