Monthly Archives:
August 2016
---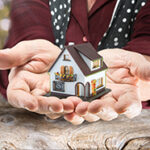 This article provides a simple overview of the responsibilities of a life tenant in regards to a life estate. The information contained herein should not be relied upon for legal advice and an attorney should be considered when dealing with issues concerning life estates.
In New Jersey, the life tenant is solely responsible for the payment of the real estate taxes for a life estate. This has been confirmed in case law that a life tenant is ordinarily required to pay taxes and pay interest on the mortgage. Kruse v. Meissner, 136 N.J. Eq. 209 (1945). See also N.J.S.A. 2A: 65-2. It has also been held in Tichenor v. Mechanics & Metals Nat. Bank of City of New York, 96 N.J. Eq. 560 (1924), that a life tenant must pay the taxes.
Additionally, a life tenant must maintain the property. This issue has been addressed many times through New Jersey case law, although the cases are somewhat dated. It is settled law in New Jersey that a life tenant is a trustee for the benefit of the remainderman. Trafton v. Bainbridge, 126 N.J. Eq. 448 (1939). As such, the life tenant has the duty to keep the property in as good repair as when the estate began, not excepting ordinary wear and tear. Burlington County Trust Co. v. Kingsland, 18 N.J. Super. 223 (1952). A life tenant, however, is not required to make extraordinary repairs. Savings Investment & Trust Co. v. Little, 135 N.J. Eq. 546 (1944). A life tenant must make such ordinary repairs as are necessary to preserve the property from decay. He is not bound to expend extraordinary sums for that purpose. Savings Investment & Trust Company v. Little at 550 and 551. Simply put, a life tenant cannot commit waste on or of the property.
When a life tenant neglects to pay taxes and fails to make necessary repairs, he is guilty of permissive waste. Woolston v. Pullen, 88 N.J. Eq. 35 (1917). Permissive waste is defined as that kind of waste which is a matter of omission only, as by suffering a house to fall for want of necessary reparations. Black's Law Dictionary, 5th Edition (1979). Additionally, New Jersey Statute, N.J.S.A. 2A: 65-2 states, "no tenant in dower or curtesy or for life, years or any term, shall during the term, make or suffer any waste, sale or destruction of any property belonging to the tenements demised, without special license in writing." Further, New Jersey Statute, N.J.S.A. 2A: 65-3 provides, "a civil action may be maintained in the superior court against the tenant, and upon a finding that waste has been committed, treble damages shall be assessed or granted, and the defendant shall lose the things or place wasted." Treble damages are defined as damages given by statute in certain cases, consisting of the single damages found by the jury, actually tripled in amount. Black's Law Dictionary, 5th Edition (1979).
With regard to any homeowner's insurance payments, the general rule is that the tenant for life and the remainderman pay insurance for their respective interests. Kearney v. Kearney, 17 N.J. Eq. 59 (1864).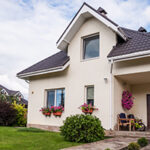 The Internal Revenue Service has issued its final rules on the capital gains tax exclusion that is available on the sale of a taxpayer's principal residence. A taxpayer may exclude up to $250,000 from the sale of a principal residence, and the exclusion doubles to $500,000 for married taxpayers. However, the taxpayer must have owned and used the property as a principal residence for a total of at least two of the five years before the residence is sold.Puff & Cockerill LLC, Puff, Puff Law, Cockerill, New Jersey, Woodbury, Personal Injury, Municipal Court/Drunk Driving, Family Law, Bankruptcy, Landlord's Rights, Collections, Estate Planning & Wills, Business Law, Zoning, Real Estate, Worker's Compensation, Medical Malpractice, Sexual Harassment, Nursing Home Negligence, Statutes of Limitation, Domestic Violence, Consumer Law, Internet/Web Law, Gloucester County, New Jersey,law firm, patent law firm, law firm marketing, law firm software, law firm, law firm, law firm internet marketing, lawyer and law firm, law firm web site, personal injury law firm, top law firm, law firm new york, denver law firm, litigation law firm, attorney law firm
The final rules focus on the part of the Internal Revenue Code that allows a tax payer who fails to meet the above condition to still have an exclusion in a reduced amount. There are three grounds for claiming a reduced exclusion: change in employment, health, and unforeseen circumstances. For each of these grounds, the regulations provide a general definition and one or more "safe harbors" specific reasons for the sale of the residence. If the safe harbor for a particular ground applies, a sale (or exchange) is deemed to be "by reason of" that ground. If no safe harbor applies, the taxpayer still can claim one of the grounds on the basis of all of the surrounding facts and circumstances.
For example, the safe harbor for claiming a reduced exclusion because of a change in employment applies when the new place of employment is at least 50 miles farther from the residence that was sold than was the former place of employment. As for health, the safe harbor that smoothes the way for the reduced exclusion is a physician's recommendation of a change of residence for reasons of health. A sale or exchange of a residence due to unforeseen circumstances refers to the occurrence of an event that the taxpayer could not reasonably have anticipated before purchasing and occupying the residence. Simply wanting to move to a preferred home or moving due to improved financial circumstances does not qualify. The specific events that make up the safe harbor for this ground include, among other things, such circumstances as death, divorce, natural or man-made disasters affecting the house, and even multiple births from a single pregnancy.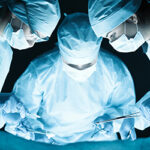 Product liability lawsuits alleging that vaginal mesh devices implanted in women are defective and that manufacturers failed to warn about their dangers are shaping up into a widespread mass tort against makers Johnson & Johnson, C.R. Bard and others.
Did you experience mesh erosion or other mesh complications following pelvic organ prolapse surgery? Find out if you can seek compensation for your injuries by contacting our office with details of your mesh complications.
The Food and Drug Administration wrote J&J , C.R. Bard and 31 other manufacturers, telling them to conduct three years of trials on safety and effectiveness of the mesh implants, the agency's William Maisel said in an October telephone interview. An FDA report in July found a fivefold jump in deaths, injuries or malfunctions tied to the products.
Almost 300,000 synthetic meshes were implanted in U.S. women in 2010 to treat incontinence or shore up pelvic muscles, the agency estimates. The devices' alleged failures have spurred more than 650 lawsuits against manufacturers and heightened scrutiny of the FDA program that cleared the products for sale without human testing.
An advisory panel recommended the FDA reclassify mesh used for pelvic organ prolapse, a condition in which weakened muscles fail to support internal organs, as "high-risk" devices that require human testing. The FDA hasn't made a decision yet, Maisel said. The agency isn't likely to heed the call of some patient advocates for a complete recall, he added.
Currently, there are already hundreds of cases around the country and plaintiffs' lawyers say the number of calls they are receiving has picked up dramatically since the Food and Drug Administration issued an alert questioning the products' safety and efficacy.
In one case, plaintiff and her husband allege that after the wife received the APOGEE synthetic mesh implant in June 2006, she was unable to sit, lie down or walk for extended periods of time, and required two additional surgeries that left her with "gross deformities" of the vagina and inability to control her bowel functions, perform household tasks or stay employed. The couple seeks compensatory and punitive damages against the manufacturer, American Medical Systems Inc.
The lawsuits allege that the mesh products, made of the plastic polypropylene or bovine material, are incompatible with placement in a woman's pelvic area and result in various complications, including eroding, migrating, adhering or poking through various organs.
The Mesh is a Problem: What You Can Do
The estimated number of vaginal mesh implants in women across the country is in the hundreds of thousands. Women complain that the implants cause substantial pain, that they can't stand up or sit down, can't have sex and a nasty brown discharge comes out of places it should not.
Other complaints are that the products, both polypropylene and those made of bovine material, are incompatible with the pH and bacterial environment in the vagina, causing a vicious cycle of infection and inflammation.
A California woman in a bellweather case set for trial in February alleges that she underwent nine surgeries to try to remove a C.R. Bard vaginal mesh product, according to her attorney.
Plaintiffs' spouses also have loss of consortium claims based on "debilitating pain during intercourse, making marital relations difficult if not impossible."
Another criticism is that evidently the vaginal mesh is inserted in a blind procedure, where doctors cannot see where they are anchoring the device.
For patient safety, the FDA and the manufacturers should have done clinical trials to test this product.
Potentially individuals may be able to seek compensation for medical bills, pain and suffering and other damages resulting from their mesh problems. There is a time limit for filing vaginal mesh lawsuits, so do not hesitate to contact us today.
Call 856-845-0011 and ask to speak with Attorney Jon Ivans or Attorney Jeffrey Puff.