Tag Archives:
Puff & Cockerill
---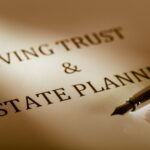 Let's look at some Rules for Estate Planning. If Estate Planning 101 were a high school or college course, the first day of class would address three questions: (1) What is Estate Planning; (2) Why do we Plan our Estates; and (3) How do we Plan? The answers to these fundamental questions are simple:
Rules for Estate Planning #1 – Understand Estate Planning
Estate Planning is a term of art: it is an all-inclusive word encompassing a multitude of important issues. Quite often, people do not understand the broad scope of estate planning. Commonly (and wrongly), people believe estate planning is simply creating a Last Will and Testament that will dispose of their property at death. While true, this short-sighted belief misses the remaining aspects of estate planning.
Estate planning, at its core, includes planning for both you and your loved ones. Estate planning includes assessing your assets, protecting those assets while you are alive and after your death, and formulating a distribution plan in accordance with your values and beliefs. In doing so, the legal tools available includes creating a Will and Trust, or multiple Trusts, to plan, protect and carry-out your personal goals and objectives.
For yourself (and we should never forget to plan for ourselves), estate planning includes planning for later in your life. Follow these Rules for Estate Planning and establish: (a) long-term care planning, (b) health care planning, (c) establishing Powers of Attorneys, (d) a living will, and (e) a medical directive to ensure that your wishes are adhered to and that you are properly cared for in the event you are incapable or incapacitated.
Rules for Estate Planning #2 – Understand Why You Need It
While everyone has tangential personal reasons for estate planning, the nucleus of estate planning is this – we plan our estate's to pass on our hard earned assets to our loved ones to improve their lives and leave a lasting legacy. Based on this foundation, people plan in accordance with their beliefs, such as providing for certain individuals, charities, religious or educational institutions.
What estate planning provides is protection, which, provides peace of mind. A plan ensures our wishes are carried out without concern that they will be subverted by the whimsical decisions of others. Estate planning allows us to look into the future and contemplate issues, ahead of time, so in the event they come true, we (and our loved ones) are prepared and ready. The beauty of planning for yourself later in life is two-fold: first, you will have the peace of mind in knowing that your wishes and plans will be put into place; and secondly, your family will have the peace of mind in knowing that your plan was well-thought-out and the decisions are in your best wishes.
Rules for Estate Planning #3 – Understand How to Do It
We plan by being proactive. An often quoted adage by Benjamin Franklin – "a stitch in time, saves nine" – speaks directly to estate planning. The time to begin estate planning is now. Regardless of your position in life: old or young, married or divorced, rich or poor, there are numerous reason why you should plan your estate. There is never a wrong time to formulate your estate plan. If there ever were a wrong time to plan your estate, it's when you're "too late."
Speak to an Estate Planning Attorney to begin the process of estate planning. We all deserve the peace of mind of knowing that our goals, objectives and wishes will be adhered. The estate planning attorneys at Puff & Cockerill can provide guidance and direction for all aspects of your estate planning.
Estate planning is not a one-time – one-size-fits all endeavor. As our lives change, our estate plan should correspondingly reflect the changes in our life. Accordingly, if you already have an estate plan, we urge you to stay proactive by checking your estate planning documents. If your documents (such as a Will or Trust) need amending or updating, please feel free to contact the estate planning attorneys at Puff & Cockerill.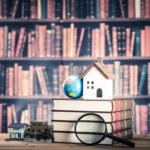 New Jersey real estate laws around inheriting real estate can efficiently and effectively keep a family home or property in the family. Maintaining a family property in the family legacy is an admirable and attainable goal for many parents and grandparents. "Life Estate" transfers are a great option in many families.
In New Jersey, a person inheriting real estate by Will, by intestacy laws, or a house may be deeded shortly prior to the death of family members. Under each circumstance, the child or children often wish to keep the property in the family. In order to preserve the family home or property, there are a number of issues that must be addressed to pass the opportunity of home ownership to your descendants. These considerations should be reviewed with an estate planning or real estate attorney to ensure each category is properly and adequately addressed with the family's objective in mind.
The following is a truncated list of the many considerations that a parent or grandparent should consider when deciding to pass on a property or home to their descendants, either by Will, intestacy or gift. To view a complete publication prepared by the Law Offices of Puff & Cockerill, LLC, including detailed sections to the following 21 considerations, please read the full article here>>>
Things to consider when inheriting real estate in NJ
1. Tax Basis for Capital Gains Tax when inheriting real estate
2. Real Estate Taxes
3. Due Diligence
4. Title Report
5. Survey
6. Risk of Lack of "Due Diligence"
7. Homeowners Insurance
8. Existing Mortgage
9. Rebates
10. Being Sued as Grantee
11. College Planning
12. Gift Taxes
13. Medicaid Planning
14. Disability of Your Children or the Grantees
15. In Whose Name Should the Property be Transferred To
16. Possession (inheriting real estate)
17. Joint Ownership Among Siblings or Others Who are not Married
18. Who is Your Roommate?
19. To Obtain a Mortgage/Home Equity Loan
20. Senior Freeze Act or Real Estate of Seniors
21. Your Decision
We encourage all individuals and families who wish bestow upon their children or grandchildren their family home, before or after death, to review their estate planning documents, including their wills and Deeds, in light of foregoing considerations. If you do not have an estate plan, now is the time to schedule a consultation with an estate planning attorney to formulate and effectuate a plan.