Tag Archives:
New Jersey
---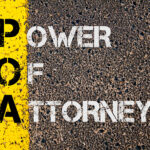 A Power of Attorney document (POA) is a document that provides an efficient and cost effective transfer of authority from you to another. With a power of attorney, you can rest assured that in the event of your incapacity, a person you have selected will have the authority to act on your behalf with a clear understanding of your priorities and goals.
Without a POA, you expose yourself and your family to costly and potentially confusing legal proceedings, and the intervention of state authority. It is simply a fact that in the absence of a POA, you have created a vacuum of authority wherein the court, not you, makes the call as to the identity of your agent. That agent will then have the authority to proceed on your behalf, to make binding decisions that may or may not be in accordance with your intent.
Power of Attorney authority may be granted temporarily, and it can be withdrawn in the event that you change your mind as to either your selected agent or the scope of the authority granted therein.
When there is no Power of Attorney, legal costs can decimate one's estate with an undesirable outcome. The worst calls we receive are, "My dad has Alzheimer's and now he cannot sign a check." It's too late then. You should create a POA before the fact, while you're lucent and competent. In fact, we recommend creating a POA at 18, when you become an adult. No one knows how their lives will proceed, all we can do is prepare ourselves so that whatever occurs, our families and ourselves are protected and prepared to the full extent possible. As Benjamin Franklin professed, "a stitch in time, saves nine."
Q: What type of situation warrants the need for a Power of Attorney?
A: Incapacity – the onset of a short-term or long-term debilitating condition either physical, mental or emotional – typically triggers the use of a POA.
Q: What details should be covered in the document
A: The Power of Attorney grants the authority to do what you want to have done. POAs are typically narrowly construed by the court, so the document should be detailed according to your wishes. Unless powers are specifically and clearly stated, they do not exist.
A Power of Attorney can be limited to a single financial account or can encompass the entirety of an individual's estate. In the former, each asset should be considered. We highly recommend adding additional powers that should be covered in your Power of Attorney and listed as follows:
Health Care Decisions – In a world where HIPAA limits a physician's ability to disclose health care information, it is vital for an agent to have authority to interact with the medical community to make decisions on your behalf.
Long-term Health Care – Long-term health care planning powers should be expressly stated. The more guidance you can provide your agent and your family, the easier you will make their decisions.
Financial Authority – Money supports your care. A plan should be in place so that your agent understands the authority he has been granted and your wishes as to the liquidation/expenditure of your assets.
Real Estate – whether the POA should grant the agent's authority to sell, transfer, and/or mortgage real property is an important discussion, especially where Medicaid considerations are involved.
Gifting / Discretionary Spending – without express written authority from you to make gifts, your agent will not be able to give Christmas or Birthday gifts to your family, or even tithe to your church.
Q: Why should I hire an attorney to create a Power of Attorney?
A: An experienced attorney can provide insight and understanding in the creation of a document that is too often treated as a throw-away. The fact is a well-crafted document, within the context of our hopes and intentions, can support our families in times of crisis. Simple legal forms often lack the express authority and detail required to perfect an individual's goals and objectives.
Further, a carefully drafted and properly executed POA is a form of litigation prevention. In a world where families can be extraordinarily aggressive in asserting authority over still-living elders, a defendable POA is the first layer of protection to ensure that your intentions will be honored.
For more information about Power of Attorney documents, you should contact an experienced estate planning attorney. An experienced attorney may help you understand the benefits and details of a POA to help enable you to make the proper decisions for you and your loved ones.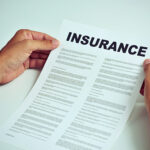 New Jersey drivers should know what their medical expense benefits are before they are involved in an automobile accident, because by then it is too late. Our firm and this author have represented hundreds of clients who were injured in car accidents. Unfortunately for the majority of our clients, the only time they viewed their automobile insurance policy was after the accident, while in this office. When reviewing the insurance policy together, most clients are surprised to discover what their policies will and will not cover.
This article is dedicated to informing New Jersey drivers that being proactive with their automobile insurance policy will help drivers plan and prepare for the unexpected. In staying proactive, consumers must understand their "Medical Expense Benefits Limits," which fall under Personal Injury Protection Benefits ("PIP benefits").
Medical Expense Benefits Limits, in everyday terms, refers to the payment of medical bills, including surgical, rehabilitative and diagnostic services and hospital expenses, for the medical treatment of injuries sustained in an automobile accident. For the statutorily defined definition of "medical expenses" see N.J.S.A. 39:6A-2(e).
A client needs to be aware of his/her medical expense benefits limits because as a consumer you want to ensure that you have adequate coverage to pay the medical bills no matter how severe the injuries are.
The following is a brief synopsis of medical expense benefits limits found in typical automobile insurance policy:
Under a Standard policy of insurance, medical expenses up to a $250,000.00 limit will be paid by your automobile insurance carrier for medical treatment (reasonable, necessary and appropriate medical treatment) that is rendered in connection with injuries sustained in a car accident. N.J.S.A. 39:6A-4(a). Limits under N.J.S.A. 39:6A-4(a) can also be lowered to $15,000, $50,000, $75,000 or $150,000. By reducing you limits, you save money, but you expose yourself to payment for medical expenses should those medical expenses exceed your chosen policy limits. If you exceed those policy limits and have health insurance, the medical bills, over and above those limits, can be submitted to health insurance.
Under a Basic policy of insurance medical expense benefits are limited to $15,000.00 per person, per accident. An exception exists for additional medical expense benefits up to $250,000.00 for (1) all medically necessary treatment of permanent or significant brain injury, spinal cord injury or disfigurement or (2) for medically necessary treatment of other permanent or significant injuries rendered at a trauma center or acute care hospital immediately following the accident. N.J.S.A. 39:6A-3.1. Choosing a basic policy may save you some money on your premiums, but it can expose you to payment for medical expenses above the $15,000.00 limit, unless the injury was a category 1 or 2 injury. Additionally, if you have health insurance, the medical bills not covered under a basic policy of insurance can be submitted to health insurance for payment.
Under a Special policy of insurance medical expense benefits are limited to an amount not to exceed $250,000.00 for "emergency care." Emergency care refers to all medically necessary treatment of a traumatic injury or a medical condition. Such emergency care shall include all medically necessary care immediately following an automobile accident. Emergency care extends during the period of initial hospitalization until the patient is discharged for acute care by the attending physician. Emergency care shall be presumed when medical care is initiated at a hospital within 120 hours of the accident. Emergency PIP coverage shall also include all medically necessary treatment of permanent or significant brain injury, spinal cord injury or disfigurement after the patient is discharged from acute care. N.J.S.A. 39:6(A)-3.3. This is the cheapest possible insurance coverage available. Emergency care is covered; non-emergency care is not. Choosing a special policy may save you more money on your premiums, but it can expose you to payment of all non-emergency medical expenses, if you have no health insurance.
An insured may also select their own health insurance coverage as primary coverage for medical expense benefits. In that case, the automobile insurance carrier providing medical expense benefits under PIP coverage would make payments on reasonable medical expenses not covered by health insurance or benefits up to the limit of the medical expense benefit coverage.
In this author's opinion, I normally recommend that clients carry the standard policy of insurance with medical expenses up to the $250,000.00 limit pursuant to N.J.S.A. 39:6A-4(a), because it ensures a significant amount of coverage in the event of an injury. There are no guarantees that a person will not be in a car accident, but if you are, you want to make sure that there is enough coverage to pay the bills no matter how severe the injuries sustained. If you are wealthy, you may choose a higher limit.
All New Jersey drivers are encouraged to review their automobile insurance policies with their attorney to ensure their medical expense benefits limits are adequate and acceptable to their financial and personal wishes.
This advice is general in nature and everyone has their own special circumstances in life. So be prudent, careful and responsible to protect yourself. If you have a question, please contact your attorney.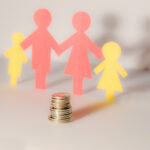 A new NJ Child Support Termination Law Becomes Effective February 1, 2017. Governor Christie signed S-1046/A-2721 into law on January 19, 2016. The new legislation establishes 19 as the age when NJ child support and/or medical support obligation shall end. This law will be effective February 1, 2017 and will apply to all child support orders. However, child support may continue up to age 23 if: (1) the child is in high school; (2) attending full-time college, vocational or graduate school; (3) is disabled; (4) if the parties reach an agreement; or (5) if support is granted by the Court. Furthermore, if your Final Judgment of Divorce or support order specifies a termination date other than the child's 19th birthday, the termination date in the court order/Final Judgment of Divorce will be enforced.
Families that have a child:
1) Over the age of 22 ¾ as of February 1, 2017 shall receive a Notice of NJ Child Support Obligation Termination. This notice will indicate that child support will end on May 1, 2017 (and not the child's 19th birthday).
2) Between the ages of 22 ½ and 22 ¾ as of February 1, 2017 will be mailed a Notice of NJ Child Support Obligation Termination on February 1, 2017 with child support terminating on August 1, 2017.
3) Between the ages of 18 ½ and 22 ½ as of February 1, 2017 will be mailed a Notice of Proposed Child Support Obligation Termination on February 1, 2017, with child support ending August 1, 2017.
4) If the dependent turns 19 after August 1, 2017 you will receive a Notice of Proposed NJ Child Support Obligation Termination 180 days before your child's 19th birthday. If there is no response, a second notice shall be sent out. If no continuation or request is filed, the support obligation will end as of the child's 19th birthday.
This Notice will have information as to how to request a continuation of child support as well as how to modify a NJ child support obligation. Furthermore, in cases in which there are arrears after child support is terminated, the noncustodial parent will still be responsible for paying off those child support arrears.
It is extremely important to respond if you wish to oppose termination. An application or motion may be filed with the Court if you receive an updated order, wish to oppose it, or wish to adjust child support.
We encourage all individuals to review their child support and medical support obligations with their attorneys in light of the new legislation that will be in effect February 1, 2017.