Category Archives:
Woodbury law firm
---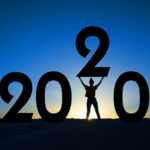 As we usher in the new year 2020, it is very important to understand that you should not abbreviate the year "2020" when signing and dating documents as "-20". For example, if you dated a document, "1/25/20," anyone could subsequently add any two-digit number after the "20", which would alter the document to read a date as 1/25/2018 or 1/25/2019. The "20" standing alone can be easily forged or altered.
While this is unique for the year 2020, it is nonetheless imperative that you write out the entire four-digit year 2020 when signing and dating any document. It is important to protect yourself from any potential fraud, scammer, or any unscrupulous individual.
Additionally, with the turn of the new year (and new decade), it is important to revisit your estate planning documents, including, your Last Will and Testament, Power of Attorneys and Living Wills (also known as an Advance Directive). If you have any questions regarding your testamentary documents or wish to create an estate plan, please contact our office at (856) 845-0011 or by email.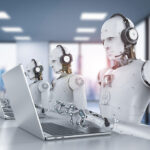 Do you know your legal rights against telemarketers and spam calls? The Telephone Consumer Protection Act ("TCPA") was passed by Congress in response to increasing consumer complaints regarding telemarketer and debt collector calls. The TCPA's aim is safeguard consumer privacy and to reduce the number of nuisance calls.
The TCPA makes it unlawful "to make any call… using any automatic telephone dialing system… to any telephone number assigned to a… cellular telephone service." 47 U.S.C. 227(b)(1)(A)(iii). The definition "automatic telephone dialing system" includes systems which, like predictive dialers, have the capacity to dial stored numbers without human intervention. See 47 U.S.C. 227(a)(1)(A)-(B). The TCPA also makes it unlawful "to initiate any telephone call to any residential telephone line using an artificial or prerecorded voice to deliver a message without the prior express consent of the called party." 47 U.S.C. 227(b)(1)(B).
A telemarketer or debt collector violates the law when they make an automated "robo" call, pre-recorded message, or text message to a consumer's phone, unless the consumer previously gave the telemarketer or debt collector permission.
Please be advised that the consumer can revoke that consent at any time by notifying the telemarketer or debt collector to stop calling. Moreover, a telemarketer or debt collector is in violation of the TCPA when making solicitation calls to consumers whose telephone numbers have been registered on the "Do-Not-Call List."
Consumers can add their phone numbers to the Do-Not-Call List registry by visiting https://www.donotcall.gov/Register/Reg.aspx
So, what do you do if you think you're receiving calls in violation of the TCPA? Consumers who are receiving such calls can take a few steps to document the violations, such as:
Obtain and save all phone records and highlight incoming calls from debt collectors and telemarketers
Make a written record of the calls you are receiving, specifically, recording the date of the call, time of the call, caller's identity, and a summary of any conversations held with the caller
Save all voice messages
If you have revoked your consent to receive calls, keep a copy of the letter.
Consumers may also file a lawsuit against the telemarketers or debt collector for the violation of the TCPA. A consumer may recover:
Up to $500 for each violation of the Do-Not-Call registry,
Up to $500 per phone call that violates the TCPA, and
Up to $1,500 per phone call if the consumer can show that the TCPA was violated knowingly and willfully. See 47 U.S.C. §227(b)(3)(B); 47 U.S.C. §227(c)(5)(B); 47 U.S.C. §227(f)(1).
The TCPA does not provide fee shifting rights to recover counsel fees, thus, the statute, as written, is essentially form over substance. It is likely that the cost to pursue a lawsuit exceeds any recovery. It is advisable (and free advice) to register your number with the "Do-Not-Call List," as provided above.
Recently, a bipartisan bill named the Telephone Robocall Abuse Criminal Enforcement and Deterrence Act ("TRACED") was introduced in January 2019. If passed, TRACED will ensure that phone companies use new technology to identify calls as potentially fraudulent (such as spam calls) to inform consumers whether to answer.
Due to the complexities and intricacies of the laws, our attorneys at Puff & Cockerill, LLC are available to help ease the burden and navigate the legal waters. Puff & Cockerill is a full-service law firm, with two offices in Gloucester County and an office Camden County. To schedule a consultation or speak with one of our consumer law attorneys, please feel free to call our office at (856) 845-0011 or email at info@pufflaw.com.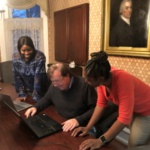 Puff & Cockerill L.L.C. has recently completed a software transition to LEAP Legal Software. This software upgrade and installation was a $40,000 project that took 8 weeks to complete.
We have also transitioned to a cloud-based system in order to effectuate access by our attorneys and paralegals from any location.
It is hoped and expected that this system will serve our client base with a more efficient and state-of-the-art software program.
Below are some pictures taken during the training which took place during January and February.