Category Archives:
Estate Law
---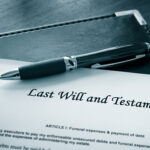 At Puff & Cockerill, the cost to create a will package can be roughly $450 for an individual, and for a couple roughly $850. All families and estates are different, and the cost will depend upon the difficulty of the drafting. Additionally, these fees are quoted for simple wills without any tax planning.
The approximate fees quoted above provide a four-document package for the individual, which includes a "simple will," a "living will," a "power of attorney" and a "medical power of attorney."
For more complicated dual family situations, trusts or more difficult or time consuming wishes of a client, the cost can run as high as $1,250 or higher.
This package can ensure that an individual's wishes and objectives are met, that their chosen beneficiaries (i.e., your spouse, children, and loved ones) are provided for and that power is entrusted in the right people in the event your health declines. All of which creates peace of mind for the individual or couple and can alleviate family stress.
Simple Will: A simple will is a will through which an individual leaves their entire estate outright to chosen beneficiaries in equal shares to your spouse, children or siblings. In other words, a simple will differs from a more complex type of will, whereby an individual wishes to leave portions of their estate in trust or at varying percentages to several beneficiaries. If you wish to create a will that is more complex, which may include trust agreements, an additional fee will be included in the package.
Living Will: A living will is written statement directing your medical providers and family as to how you wish to be treated in certain medical situations. A living will allows an individual to describe the type of treatment they would want if they become critically ill and specifies their wishes in terms of end-of-life care. Through a living will, you can explain to your family members, in advance, the types of treatment you deem worthy of continuing.
Power of Attorney: A power of attorney permits someone of your choice the power to act in your place. In the event that you become mentally incapable, a power of attorney authorizes your chosen person (your agent or attorney-in-fact) to make and handle financial decisions on your behalf.
Medical Power of Attorney: A medical power of attorney permits someone of your choice the power to act in your place in the event you cannot communicate your medical wishes. A medical power of attorney enables doctors and medical practitioners with an understanding of how you wish to (or not to) be treated. A medical power of attorney differs from a Living Will in that a Living Will is focused on end-of-life care.
Special Needs Trusts for families who have disabled children must be quoted separately.
For more information the cost to create a will package or to speak with an estate planning attorney, please feel free to contact an experienced attorney. An experienced attorney may help you (and your spouse) understand the benefits and details of these documents in a way that will effectuate your goals and objectives for planning your estate and providing for your loved ones.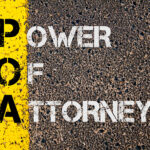 A Power of Attorney document (POA) is a document that provides an efficient and cost effective transfer of authority from you to another. With a power of attorney, you can rest assured that in the event of your incapacity, a person you have selected will have the authority to act on your behalf with a clear understanding of your priorities and goals.
Without a POA, you expose yourself and your family to costly and potentially confusing legal proceedings, and the intervention of state authority. It is simply a fact that in the absence of a POA, you have created a vacuum of authority wherein the court, not you, makes the call as to the identity of your agent. That agent will then have the authority to proceed on your behalf, to make binding decisions that may or may not be in accordance with your intent.
Power of Attorney authority may be granted temporarily, and it can be withdrawn in the event that you change your mind as to either your selected agent or the scope of the authority granted therein.
When there is no Power of Attorney, legal costs can decimate one's estate with an undesirable outcome. The worst calls we receive are, "My dad has Alzheimer's and now he cannot sign a check." It's too late then. You should create a POA before the fact, while you're lucent and competent. In fact, we recommend creating a POA at 18, when you become an adult. No one knows how their lives will proceed, all we can do is prepare ourselves so that whatever occurs, our families and ourselves are protected and prepared to the full extent possible. As Benjamin Franklin professed, "a stitch in time, saves nine."
Q: What type of situation warrants the need for a Power of Attorney?
A: Incapacity – the onset of a short-term or long-term debilitating condition either physical, mental or emotional – typically triggers the use of a POA.
Q: What details should be covered in the document
A: The Power of Attorney grants the authority to do what you want to have done. POAs are typically narrowly construed by the court, so the document should be detailed according to your wishes. Unless powers are specifically and clearly stated, they do not exist.
A Power of Attorney can be limited to a single financial account or can encompass the entirety of an individual's estate. In the former, each asset should be considered. We highly recommend adding additional powers that should be covered in your Power of Attorney and listed as follows:
Health Care Decisions – In a world where HIPAA limits a physician's ability to disclose health care information, it is vital for an agent to have authority to interact with the medical community to make decisions on your behalf.
Long-term Health Care – Long-term health care planning powers should be expressly stated. The more guidance you can provide your agent and your family, the easier you will make their decisions.
Financial Authority – Money supports your care. A plan should be in place so that your agent understands the authority he has been granted and your wishes as to the liquidation/expenditure of your assets.
Real Estate – whether the POA should grant the agent's authority to sell, transfer, and/or mortgage real property is an important discussion, especially where Medicaid considerations are involved.
Gifting / Discretionary Spending – without express written authority from you to make gifts, your agent will not be able to give Christmas or Birthday gifts to your family, or even tithe to your church.
Q: Why should I hire an attorney to create a Power of Attorney?
A: An experienced attorney can provide insight and understanding in the creation of a document that is too often treated as a throw-away. The fact is a well-crafted document, within the context of our hopes and intentions, can support our families in times of crisis. Simple legal forms often lack the express authority and detail required to perfect an individual's goals and objectives.
Further, a carefully drafted and properly executed POA is a form of litigation prevention. In a world where families can be extraordinarily aggressive in asserting authority over still-living elders, a defendable POA is the first layer of protection to ensure that your intentions will be honored.
For more information about Power of Attorney documents, you should contact an experienced estate planning attorney. An experienced attorney may help you understand the benefits and details of a POA to help enable you to make the proper decisions for you and your loved ones.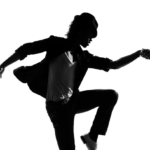 The executors of Michael Jackson's estate are involved in a high-stakes estate tax case against the Internal Revenue Service in the United States Tax Court. In attempting to value the estate, each side is roughly one billion dollars away from the other's valuation. The implications for this estate tax case may only impact celebrities and ultra-high net worth individuals, but the core concepts of valuating an estate and estate plans in general are important for all individuals.
The executors of Michael Jackson's estate filed an estate tax return with a value of $7 million. The IRS, on the other hand, issued a deficiency claim with reported value of the estate at $1.32 billion. Due to the stark difference between the estate's valuation and the IRS' valuation, the IRS is demanding Michael Jackson's estate pay an additional $505.1 million in estate taxes and $196.9 million in penalties and interest.
As the case proceeds, the crux of the dispute is how to value Michael Jackson's name and likeness after his death for estate tax purposes. Ordinarily, estate taxes are derived from valuing the deceased's more tangible assets, such as cash, stocks, real property and other marketable securities. In fact, the valuation of an individual's name and likeness is not supposed to consider post-death events, but these factors may nonetheless permeate into the court's judgment. Specifically, the IRS alleges that Jackson's name and likeness holds a value of $434 million. The estate, however, claims his name and likeness is valued at $2,105.00. These figures will be disputed in court.
The take-away from Michael Jackson's estate tax case may not be known until the case has been decided. In the meantime, Michael Jackson's case provides us with several important reminders about proper estate planning. First and foremost, estate planning is important for individuals of all ages. We cannot control our fate, but we can control is how we plan for the inevitable. In addition, proper estate planning can:
Minimize taxes and expenses;
Provide support for your loved ones;
Preserve family wealth for future generations; and
Distribute assets according to your wishes.
In light of these reminders, we encourage all individuals to review their estate plans, including their wills and trusts, with an experienced estate planning attorney. If you do not have an estate plan, now is the time to schedule a consultation with an estate planning attorney to formulate a plan. For more information about the estate planning process, please contact our experienced estate planning attorneys.