Monthly Archives:
November 2016
---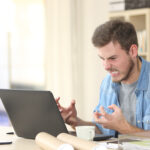 You must know the consequences of social media when you are involved in a lawsuit. When you are involved in a lawsuit of any type, whether it is a personal injury case, divorce, or settling your parent's estate, it is essential to understand the reality of our current social media driven world: your social media presence may have an adverse impact on your case.
In this day and age, social media platforms have transformed how people interact. Individuals use Facebook, Twitter, Snapchat, YouTube and LinkedIn, to name a few, to connect with family, friends, and the world at large. Through the use of social media, anyone can obtain information about another individual in a matter of seconds. Just "Google" yourself and you will be surprised to find what pops up.
One of the drawbacks of social media is that once you post something, it stays forever, even when you think it is gone. You may delete a posting, but that does not mean that someone has not already taken a "screenshot" or the social media platform may keep internal record of deleted posts, pages and pictures.
In today's legal world, defense attorneys, adverse parties and insurance adjusters, to name a few, will more than likely search your social media accounts. Information obtained from social media platforms can be used as defenses to undermine your legal issue. Know the consequences of social media use!
In order to adequately protect you and your legal case, it is this author's recommendation to our clients to adhere to the following social media basics while involved in a lawsuit:
1. Temporarily Deactivate Your Social Media Accounts
2. Do Not Send Texts or E-Mails to Anyone About Your Legal Case, except to your attorney
3. Be Alert: If you receive a "Friend Request" and do not know the person, do not accept the friend request.
4. If you Choose to Maintain a Social Media Presence – Proceed with the Utmost Care:
– Do not post anything pertaining to your legal issue
– Do not post any personal information, including photos or videos
– Do not participate in blogs, message boards, or volunteer information to the like regarding your personal experience or legal issue
The upshot of this article – be aware of the consequences of social media use. If you are involved in a legal issue, what you post online, for better or for worse, is public information available to all. Should you have any questions or concerns about the consequences of social media platforms, we encourage you to contact your attorney for legal advice.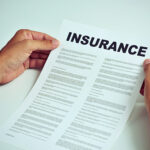 New Jersey drivers should know what their medical expense benefits are before they are involved in an automobile accident, because by then it is too late. Our firm and this author have represented hundreds of clients who were injured in car accidents. Unfortunately for the majority of our clients, the only time they viewed their automobile insurance policy was after the accident, while in this office. When reviewing the insurance policy together, most clients are surprised to discover what their policies will and will not cover.
This article is dedicated to informing New Jersey drivers that being proactive with their automobile insurance policy will help drivers plan and prepare for the unexpected. In staying proactive, consumers must understand their "Medical Expense Benefits Limits," which fall under Personal Injury Protection Benefits ("PIP benefits").
Medical Expense Benefits Limits, in everyday terms, refers to the payment of medical bills, including surgical, rehabilitative and diagnostic services and hospital expenses, for the medical treatment of injuries sustained in an automobile accident. For the statutorily defined definition of "medical expenses" see N.J.S.A. 39:6A-2(e).
A client needs to be aware of his/her medical expense benefits limits because as a consumer you want to ensure that you have adequate coverage to pay the medical bills no matter how severe the injuries are.
The following is a brief synopsis of medical expense benefits limits found in typical automobile insurance policy:
Under a Standard policy of insurance, medical expenses up to a $250,000.00 limit will be paid by your automobile insurance carrier for medical treatment (reasonable, necessary and appropriate medical treatment) that is rendered in connection with injuries sustained in a car accident. N.J.S.A. 39:6A-4(a). Limits under N.J.S.A. 39:6A-4(a) can also be lowered to $15,000, $50,000, $75,000 or $150,000. By reducing you limits, you save money, but you expose yourself to payment for medical expenses should those medical expenses exceed your chosen policy limits. If you exceed those policy limits and have health insurance, the medical bills, over and above those limits, can be submitted to health insurance.
Under a Basic policy of insurance medical expense benefits are limited to $15,000.00 per person, per accident. An exception exists for additional medical expense benefits up to $250,000.00 for (1) all medically necessary treatment of permanent or significant brain injury, spinal cord injury or disfigurement or (2) for medically necessary treatment of other permanent or significant injuries rendered at a trauma center or acute care hospital immediately following the accident. N.J.S.A. 39:6A-3.1. Choosing a basic policy may save you some money on your premiums, but it can expose you to payment for medical expenses above the $15,000.00 limit, unless the injury was a category 1 or 2 injury. Additionally, if you have health insurance, the medical bills not covered under a basic policy of insurance can be submitted to health insurance for payment.
Under a Special policy of insurance medical expense benefits are limited to an amount not to exceed $250,000.00 for "emergency care." Emergency care refers to all medically necessary treatment of a traumatic injury or a medical condition. Such emergency care shall include all medically necessary care immediately following an automobile accident. Emergency care extends during the period of initial hospitalization until the patient is discharged for acute care by the attending physician. Emergency care shall be presumed when medical care is initiated at a hospital within 120 hours of the accident. Emergency PIP coverage shall also include all medically necessary treatment of permanent or significant brain injury, spinal cord injury or disfigurement after the patient is discharged from acute care. N.J.S.A. 39:6(A)-3.3. This is the cheapest possible insurance coverage available. Emergency care is covered; non-emergency care is not. Choosing a special policy may save you more money on your premiums, but it can expose you to payment of all non-emergency medical expenses, if you have no health insurance.
An insured may also select their own health insurance coverage as primary coverage for medical expense benefits. In that case, the automobile insurance carrier providing medical expense benefits under PIP coverage would make payments on reasonable medical expenses not covered by health insurance or benefits up to the limit of the medical expense benefit coverage.
In this author's opinion, I normally recommend that clients carry the standard policy of insurance with medical expenses up to the $250,000.00 limit pursuant to N.J.S.A. 39:6A-4(a), because it ensures a significant amount of coverage in the event of an injury. There are no guarantees that a person will not be in a car accident, but if you are, you want to make sure that there is enough coverage to pay the bills no matter how severe the injuries sustained. If you are wealthy, you may choose a higher limit.
All New Jersey drivers are encouraged to review their automobile insurance policies with their attorney to ensure their medical expense benefits limits are adequate and acceptable to their financial and personal wishes.
This advice is general in nature and everyone has their own special circumstances in life. So be prudent, careful and responsible to protect yourself. If you have a question, please contact your attorney.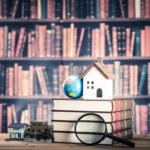 New Jersey real estate laws around inheriting real estate can efficiently and effectively keep a family home or property in the family. Maintaining a family property in the family legacy is an admirable and attainable goal for many parents and grandparents. "Life Estate" transfers are a great option in many families.
In New Jersey, a person inheriting real estate by Will, by intestacy laws, or a house may be deeded shortly prior to the death of family members. Under each circumstance, the child or children often wish to keep the property in the family. In order to preserve the family home or property, there are a number of issues that must be addressed to pass the opportunity of home ownership to your descendants. These considerations should be reviewed with an estate planning or real estate attorney to ensure each category is properly and adequately addressed with the family's objective in mind.
The following is a truncated list of the many considerations that a parent or grandparent should consider when deciding to pass on a property or home to their descendants, either by Will, intestacy or gift. To view a complete publication prepared by the Law Offices of Puff & Cockerill, LLC, including detailed sections to the following 21 considerations, please read the full article here>>>
Things to consider when inheriting real estate in NJ
1. Tax Basis for Capital Gains Tax when inheriting real estate
2. Real Estate Taxes
3. Due Diligence
4. Title Report
5. Survey
6. Risk of Lack of "Due Diligence"
7. Homeowners Insurance
8. Existing Mortgage
9. Rebates
10. Being Sued as Grantee
11. College Planning
12. Gift Taxes
13. Medicaid Planning
14. Disability of Your Children or the Grantees
15. In Whose Name Should the Property be Transferred To
16. Possession (inheriting real estate)
17. Joint Ownership Among Siblings or Others Who are not Married
18. Who is Your Roommate?
19. To Obtain a Mortgage/Home Equity Loan
20. Senior Freeze Act or Real Estate of Seniors
21. Your Decision
We encourage all individuals and families who wish bestow upon their children or grandchildren their family home, before or after death, to review their estate planning documents, including their wills and Deeds, in light of foregoing considerations. If you do not have an estate plan, now is the time to schedule a consultation with an estate planning attorney to formulate and effectuate a plan.